"Supernatural detective tale that makes you think while you shudder"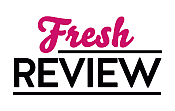 Reviewed by Debbie Wiley
Posted December 15, 2013

Inspector Nicholas Lenoir is cynical about everything, despite his legendary career. Sergeant Bran Kody had chosen to work for Lenoir specifically because of his past exploits but now finds himself uneasy when Lenoir is willing to callously disregard the exhumation and theft of a child's dead body. However, Lenoir will soon have a reason to care about this case as he's about to face a supernatural entity from his past. After all, the DARKWALKER avenges all offenses against the dead and it never forgets a face....
DARKWALKER is the first in a new series and oh boy, what a fantastic start it is! There's a glut of books about detectives and the supernatural but don't ignore this one as it's a definite winner! One of the things that makes DARKWALKER stand out is the main character, Nicholas Lenoir. Lenoir is an anti-hero, at least at the beginning of the story, and he has to make some very heavy choices as the tale progresses. Despite his almost heartless disregard for others initially, Lenoir begins to emerge as the sort of character that I couldn't help but cheer for.
The historical setting of DARKWALKER is as dark as the characters- and I absolutely love it! The supernatural element doesn't emerge until well into the story but it feels quite natural with the atmosphere created by E.L. Tettensor. I also like the various divisions of cultures that Tettensor crafts as it shows just how persecution and bigotry can destroy an entire race or make a person pursue the absolutely unthinkable.
DARKWALKER is a dark fantasy detective story that takes readers on a dark, sometimes disturbing journey. E.L. Tettensor crafts a tale that makes you think even while you shudder- a delightful combination. DARKWALKER is brilliant!
SUMMARY
He used to be the best detective on the job. Until he became the hunted...
Once a legendary police inspector, Nicolas Lenoir is now a disillusioned and broken man who spends his days going through the motions and his evenings drinking away the nightmares of his past. Ten years ago, Lenoir barely escaped the grasp of the Darkwalker, a vengeful spirit who demands a terrible toll on those who have offended the dead.
But the Darkwalker does not give up on his prey so easily, and Lenoir has always known his debt would come due one day.
When Lenoir is assigned to a disturbing new case, he treats the job with his usual apathy until his best informant, a street savvy orphan, is kidnapped. Desperate to find his young friend before the worst befalls him, Lenoir will do anything catch the monster responsible for the crimes, even if it means walking willingly into the arms of his own doom!
---
What do you think about this review?
Comments
No comments posted.

Registered users may leave comments.
Log in or register now!