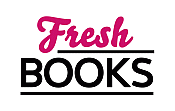 Hot, sizzling reads for July
"A crime noir PI novel packed with Khmer Rouge history, ghosts, and evil Nazi war criminals."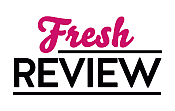 Reviewed by Amber Keller
Posted December 4, 2013

It's 2001 Cambodia. Fresh from war and other monstrosities, the culture is raw and deadly. Detective Maier is a one time war reporter turned private eye, and his business brings him back to Cambodia searching for the missing heir to a Hamburg coffee fortune. His inquiries take him to the darkest cornerss of the lands, through horrifying history and shades of the past. Along the way he encounters the White Spider, a Nazi war criminal hiding in an ancient Khmer temple deep in the jungle. Maier finds out that its' not as simple as retrieving his mark when he becomes embroiled in a far reaching conspiracy of mass murder, concentration camps and one mysterious and beautiful woman that he can't seem to shake.
This is noir at its grittiest, most graphic best. There is a lush complexity in the narrative that Mr. Vater has brought us readers. To say this was a historically laden story is to sell it short. We are transported into the world of Cambodia, and quite possibly one that most of us will never see in real life. The magic, the awe, the mystique and mystery all accompany the depth of characterization. The brutality, the beauty and mystery of this land are almost equally weighed within the plot of the story. For me the White Spider was at times more intriguing than frightening, but General Tep was truly horrifying in the heinous crimes he committed. Between those two, I don't believe anything stood up to the young, murdering and torturous black clad girls. If you like Raymond Chandler, you're gonna love THE CAMBODIAN BOOK OF THE DEAD. I have to add in that I really loved the cover. Its style and creative throwbacks to specific characters and themes was brilliant. Give Mr. Vater a read today!
SUMMARY
Cambodia, 2001 – a country re-emerges from a half century of war, genocide, famine and cultural collapse.
Detective Maier travels to Phnom Penh, the Asian kingdom's ramshackle capital, to find the missing heir to a Hamburg coffee empire.
As soon as the private eye and former war reporter arrives in Cambodia, his search for the young coffee magnate leads into the darkest corners of the country's history and back in time, through the communist revolution to the White Spider, a Nazi war criminal who hides amongst the detritus of another nation's collapse and reigns over an ancient Khmer temple deep in the jungles of Cambodia.
Maier uncovers a tale of mass murder that reaches from the Cambodian Killing Fields back to Europe's concentration camps. But it is a tale not yet finished and Maier soon realises that, if he is to prevent more innocent lives from being destroyed, he will have to write the last terrifying chapter himself
---
What do you think about this review?
Comments
No comments posted.

Registered users may leave comments.
Log in or register now!