"HARD AS IT GETS is a promising start to an intense and sexy series."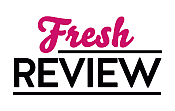 Reviewed by Annie Tegelan
Posted November 26, 2013

Laura Kaye kicks off a brand new series about an intense, tattooed and sexy man named Nicholas Rixey and a sweet and wholesome girl named Becca Merritt. When Becca walks into the Hard Ink tattoo parlour that Nick co-owns, he pushes her right back out the door because he knows exactly who she is. She is the daughter of his ex-commander who ruined Nicholas's military life. He still holds that grudge and despite her pleas for help, he looks the other way not wanting to help her in any way.
When more trouble starts to find its way to Becca, Nick notices the danger she is in and has no choice but to take her under his wing. In the beginning, the suspense is hard- hitting and intense, but it also leaves little room for romance. It wasn't until the middle of the book that I started to see the strings pull together and create an engaging relationship.
Nick and Becca are two polar opposites. Nick is intense and Becca is a more reserved character. Put side by side, Nick's character outshines Becca a lot so I really had to find some qualities that I liked about her to create that connection between reader and character. Becca shows courage in a lot of instances in this book, but I still don't think she quite won me over until the second half of HARD AS IT GETS.
This combination of artistic ink paired with incredible suspense is lethal and will definitely be having readers begging for the next book in the series. HARD AS IT GETS is a promising start to an intense and sexy series.
SUMMARY
Tall, dark, and lethal...
Trouble just walked into Nicholas Rixey's tattoo parlor. Becca Merritt is warm, sexy, wholesome–pure temptation to a very jaded Nick. He's left his military life behind to become co–owner of Hard Ink Tattoo, but Becca is his ex–commander's daughter. Loyalty won't let him turn her away. Lust has plenty to do with it too.
With her brother presumed kidnapped, Becca needs Nick. She just wasn't expecting to want him so much. As their investigation turns into all–out war with an organized crime ring, only Nick can protect her. And only Becca can heal the scars no one else sees.
Desire is the easy part. Love is as hard as it gets. Good thing Nick is always up for a challenge...
Videos
---
What do you think about this review?
Comments
No comments posted.

Registered users may leave comments.
Log in or register now!