"A marriage contract - but is it for real?"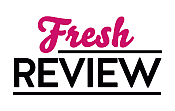 Reviewed by Clare O'Beara
Posted November 26, 2013

Romance | Romance Erotica Sensual
Four ladies in a book group decide to see what really happens in one of those fetish clubs they've read about... they're less than impressed. Then one of them, Shawn, gets chatted up by a good-looking guy, Rhett. As fate would have it however he's the brother-in-law of another of the ladies, who really does not want to be seen by a relative. They all leave.
FULL THROTTLE is the latest in a series revolving around a family of stock-car racers. Shawn runs a speedway for dirt racers, so she and Rhett, who races and crews, are bound to meet again. The independent-minded girl is shocked to hear that according to her grandfather's will she must marry or the track will have to be sold. Financially she could be doing better, and her ex-boyfriend wasn't the faithful type so she has not been looking to date for a while. Shawn introduces himself and asks her out - but as he's a driver there's a potential conflict of interest. Not to mention he's a few years younger than her... then again, she does find him sexy.
Taking her courage in her hands over a drink, Shawn asks Rhett to marry her. She intends a business contract, and he'll get handsomely paid. At the end of a year they can divorce. Once assured it's nothing illegal or to make another guy jealous, Rhett starts thinking about the proposal. They'd have to live together, convince everyone it's for real, and couldn't date anyone else. He can think of worse ways to start his solo career....
There's a considerable amount of sexual tension and bedroom action, as one would expect of newly-weds, getting to know each other. There's also a lot of scenes with surprised friends, and a belated wedding party. Not much time is spent with cars, which disappointed me. Any time we see the racetrack it's the inside of an office. I'd have liked some actual racing as well as the continuous debates about the meaning of marriage.
FULL THROTTLE is my first adult read by this author - I previously enjoyed her young adult book 'True'. It's a reasonable romance and followers of the series may enjoy it more.
SUMMARY
Easing into the turns…

As one of only two girls on the tween racing circuit, Shawn Hamby has always run with a fast crowd. But now at thirty-two, she doesn't need to prove anything to anyone. And she definitely doesn't need a man bossing her around off of the track…

Putting the pedal to the metal…

But after a silly girls' night at a fetish club, Shawn can't get Rhett Ford out of her mind. He's younger than her, and he's her best friend's brother-in-law, which should be red flags. Rhett is looking for someone to lead in bed, but he can't imagine that Shawn would ever submit to him. Boldly surrendering is more her style. And with Rhett behind the wheel, it's going to be one wild ride…
---
What do you think about this review?
Comments
No comments posted.

Registered users may leave comments.
Log in or register now!