"He has to get her back ... his very life depends on it."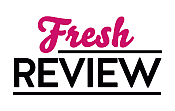 Reviewed by Annetta Sweetko
Posted November 24, 2013

In THE AWAKENING: LIAM ... Liam Doyle has been in hell these last few months. Ava Michaels, his mate, had dumped him and in his world that is far worse than in human terms. He has been going through Dsershon, which is slowly turning him into a shell of himself. But when he wakes up and feels her death ... nothing he felt before could have been worse. He finds her in a bloody pool but is knocked out and taken captive. He awakens to find she isn't dead but he is unable to protect her.
Ava hadn't wanted to kick-out Liam, but she had no choice. She has no way of knowing that a breakup with a shifter is different than for a human. Liam hadn't wanted to tell her ... he wanted her to willingly be with him not feeling forced. Now a captive of a madman, she is being tortured and drugged with Liam as a helpless witness. Everything she feels he feels because of the marks he gave her months ago. The man hints that it is Liam's fault that this is happening and he is being punished for coming between him and his mate. Was Liam capable of such an act? Escaping the madman is not the end but it may be the easiest thing they have to do. Secrets on both sides must be sorted out if there is any possible way that they will survive.
THE AWAKENING: LIAM is a thrilling roller coaster ride from the very first word. This book continues where "The Awakening: Aiden" left off, but if you didn't read that book do not worry, author Abby Niles fills in the necessary details as needed. I loved Liam and for awhile I thought Ava was just an idiot, then I realized that he had kept a lot of who and what he is from her and what her actions could cost him. After the truth comes out I was more forgiving. She even managed to redeem herself after finally getting the truth out of someone on what she was doing to him. It didn't take long for her to set about to fix the problem. I have Ms. Niles on my "to read" list and look forward to more in this amazing world and wherever else her imagination takes me.
SUMMARY
Shifter, Liam Doyle knows Hell. At least he believed he did. The night he feels his mate die, he learns how very wrong he was. Nothing he'd struggled with since Ava's rejection compares to the emptiness that fills his soul by her death. Lost in his grief, he's taken by surprise and drugged. When he wakes, everything changes. Nothing is what it seems, and someone is dead set on making him pay.
When Ava Michaels is taken captive, she's thrust into a dark and terrifying world along with the man she was forced to leave behind. While being near Liam again is heartbreaking, the motive behind her kidnapping is gradually revealed. The more she learns, the more she worries Liam isn't the man she believed him to be. He has enemies willing to do anything to extract their revenge. Can their love survive a crazy man's vengeance?
---
What do you think about this review?
Comments
No comments posted.

Registered users may leave comments.
Log in or register now!