"Count Saint_Germain's 26th book takes readers on a pilgrimage"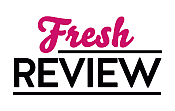 Reviewed by Debbie Wiley
Posted November 19, 2013

Historical | Horror | Paranormal
Count Saint-Germain, known in this time period as Rakoczy, Sidi Sandjer'min, has been utilizing his medical skills to aid a Coptic monastery. Unfortunately, the rising tensions between the Christian Crusaders and the warriors led by Jenghiz Khan have made the monastery a place of uneasiness rather than sanctuary for the vampire, Rakoczy, and his ghoul, Ruthier. Rakozcy offers to accompany a group of pilgrims in their spiritual journey. What dangers will Rakoczy and Ruthier encounter as they make the difficult pilgrimage?
NIGHT PILGRIMS is the 26th book in Chelsea Quinn Yarbro's longstanding series about the Count Saint-Germain. However, it is easily read as a standalone story. There are a few references to characters and past tales but it is not necessary to have knowledge of them to appreciate NIGHT PILGRIMS.
NIGHT PILGRIMS is billed as historical horror but reads more like straight historical fiction with only a few vampire/ghoul references thrown in. In fact, the Count's very nature is almost incidental to the story as it is the lushness of the time period that is explored instead. I thoroughly enjoyed seeing the dangers the pilgrims encountered as they made the somewhat treacherous journey deemed necessary by their faith. Of particular interest to me were the roles of the women in the pilgrimage, as we see very different women with Margrethe, Lalagia, and Sorer Imogen.
NIGHT PILGRIMS is a carefully crafted historical tale that takes readers on a journey through the tensions of the Middle East in the year 1225. Chelsea Quinn Yarbro does a marvelous job at bringing this time period to vivid life, as every moment is fraught with danger for the pilgrims.
SUMMARY
Chelsea Quinn Yarbro's first Saint-Germain novel, Hotel Transylvania, was recently nominated as Vampire Novel of the Century. Her Saint-Germain cycle, now comprised of more than twenty-five books, is a masterwork of historical horror fiction. The vampire Count Saint-Germain has crisscrossed the world many times, seeking love and the blood of life and seeing humanity at its best and worst.

In Night Pilgrims, Saint-Germain is living in a monastery in Egypt when he is hired to guide a group of pilgrims to underground churches in southern Egypt. The vampire finds a companion in a lovely widow who later fears that her dalliance with the Count will prevent her from reaching Heaven.

The pilgrims begin to fall prey to the trials of travel in the Holy Lands; some see visions and hear the word of God; others are seduced by desires for riches and power. A visit to the Chapel of the Holy Grail brings many quarrels to a head; Saint-Germain must use all his diplomacy and a good deal of his strength to keep the pilgrims from slaughtering one another.
---
What do you think about this review?
Comments
No comments posted.

Registered users may leave comments.
Log in or register now!