"Adventure, romance, and hidden identities!"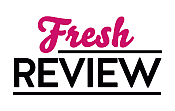 Reviewed by Jennifer Barnhart
Posted November 1, 2013

Thomas Jellicoe returns home a broken man. His career as a spy in India is in tatters because he revealed his true identity to save the woman he loved, a woman he believed to be dead. His surprise at finding her safely employed as the governess to his nieces and nephews is nothing short of miraculous and he will stop at nothing to win her again. Catriona Rowen fled India, accused of murdering her aunt and uncle. She changed her identity, hid away her precious memories of India and the man she loved, to protect herself from the real killer. Thomas' return has lured the killer to the Jellicoe family and straight to Cat. Can Thomas protect the woman he loves this time from a killer who has nothing left to lose?
SCANDAL IN THE NIGHT is the third in the Reckless Brides novels by Elizabeth Essex. I've been a huge fan of this series since the very first. Essex delivers the perfect amount of historical detail and fascinating characters to make each story unique, thrilling, and downright sensual. Essex deftly balances the sexual tension between Thomas and Cat with a plot that navigates between the past and the present. This was a source of frustration for me at first but I appreciated it more at the end of the story. Here's why. The flashbacks reveal how Cat first met Thomas in India. In India, she knew him as Tanvir Singh, horse trader and Sikh. The flashbacks build their initial romance and set up the conflict which is their lack of trust in each other. Cat doesn't trust Tanvir with her secrets and Thomas can't reveal his true identity to Cat. As we know they survive their time in India because they do meet again, it deflates some of the tension that could have been built when Thomas believed Cat to be dead. On the other hand, the present day plot for me wasn't nearly as tense and filled with conflict as their time in India. This back and forth story-telling drew me out of the present day story at first but as the flashbacks became the main source of conflict and tension, it was the present day that I didn't want to go back to.
I still love this story. I love Essex's writing and her ability to create characters who are both flawed and compelling. I love the details of British colonialism that she captured. It simply took me longer to lose myself in this story because of the non-linear timeline.
SCANDAL IN THE NIGHT delivers a fast-paced adventure, filled with sexual tension in the beautiful setting of India. Cat and Thomas' romance unfolds over time and continents with the perfect balance of sensuality and tenderness. Like all of Essex's work, the romance is built upon more than lust and need. Her romances restore my belief in romance itself.
SUMMARY
When the Reckless Brides set their sights on England's eligible bachelors, nothing can stop them. But when they are strangers in a strange land, anything can happen...

THE SPY WHO LOVED HER

Assuming a false identity as a prim and proper governess, the bold and beautiful Cat Rowan thinks she has finally escaped the wild misadventures of her past—and the wickedly handsome spy who seduced her in India. Imagine her surprise when her employer introduces his brother: the very same cad who destroyed her heart!

THE ONE WHO GOT AWAY

The Honorable Thomas Jellicoe cannot believe his eyes when he sees his beloved Cat—the British beauty who nearly jeopardized his mission in India. Disguised as a horse trader from the bazaars of the Punjab, the British spy risked his life for one night of passion in her arms. But here and now—breaking all rules of decorum—one heated kiss ignites a flurry of gunfire. For their enemies have followed them home. And love is the greatest danger of all...
Excerpt
Thomas tried to step forward to greet his family. And staggered.
As though he had not yet had time to become accustomed to solid ground beneath his feet. As though he had debarked from the ship hours instead of days ago. His family would think him ill with some sort of jungle fever.
"Steady on, old man," James murmured at his side.
Perhaps, after all those healthy years traversing the Hindu Kush, he had finally contracted a fever, if not in Calcutta or on the ship, then in Glasgow or Liverpool.
Because he could have sworn the young woman he saw at the far edge of the sweeping lawn was Catriona Rowan.
Catriona Rowan. Here, in Hampshire, England, at his older brother's estate, when he had looked everywhere else in the world. In every village from Saharanpur to Delhi. And farther south in Agra, and a thousand villages along the Jumma and Ganges rivers to Calcutta. Then in Glasgow and Liverpool and another hundred villages and towns in between.
Perhaps she was a fever dream. Perhaps his weary mind was playing tricks on him now that he had finally resigned himself to the fruitlessness of his obsession. Now that he had grudgingly accepted his failure to find her. Now that he had at last given up and come home.
My God. Either he had finally gone mad, or it was she.
How fitting. How bloody ironic. He had searched the world over, when all he had needed to do was to come home. To a place he had never been before. To the lush, green lawn of his brother's exquisitely manicured estate, in the middle of a bloody summer garden party—so improbably, quintessentially English—cool, green, and orderly, all graciousness and peaceful ease. Nothing like the seemingly barren, dangerous mountain passes north of the Punjab. Nothing like the crowded, intrigue–riddled bazaars of Lahore. Nothing in these surroundings should make him feel such a disorderly, contradictory rush of numbness and pain—as though he were crawling out of his own grave.
"Thomas? I say, old man, are you all right?" James took a firmer grip of his arm.
He was not all right. He felt as if one of his high–bred mountain horses had kicked him hard in the chest, knocking him stupid.
She stopped just beyond the gathered circle of people, waiting with polite disinterest from a distance as his family stirred and swarmed around him. Her eyes followed the children, keeping track as they congregated around him and then broke apart.
My God. Did she not recognize him?
He told himself it was only natural. Six months ago, before he left India, his own family would not have recognized him. "How long has she been here?"
"Beg your pardon?" James did not take his meaning. "I imagine everyone will stay at least a fortnight or so, though Father may have to return to London. No need to hurry away—"
"No. Her." Thomas let James follow his gaze. He had lost her before. He would not take his eyes off her now.
"Oh, Miss Cates? I forgot, she will be a stranger to you. Steady on there, Thomas." James's voice held the first faint beginnings of a warning. "Miss Cates is our governess. She's absolutely marvelous with the children. They adore her."
Of course they did. Children, and most people, not to mention any number of species of animals, could not help but adore her. They had an instinct for the truth—something he had lost first, before he had lost her. "Did she ask for me?"
"Miss Cates?" James's laugh was uneasy, and a little placating. He put a steadying hand to Thomas's shoulder. "No, Thomas. Why on earth would she?"
A thousand and one reasons, but mostly just one. She was his.
But he could not stand there, rooted to the ground like a fakir in his roadside shrine, if he wanted her. "Introduce me."
"To Miss Cates? Thomas, are you quite all right? Come, man, the family is waiting–"
"Introduce me." His raw voice was nothing short of unconditional. Unmovable as the granite hills.
"All right, if you insist," James muttered in a frustrated tone that said he didn't know what else to do with his clearly lunatic brother. "Miss Cates," he called to her, "may I introduce you to my brother, the Honorable Thomas Jellicoe? My brother is only just lately returned from abroad, from India. Just this moment, in fact. Thomas, Miss Cates."
She looked up at James, the pale oval of her face showing nothing more than polite interest. But Thomas was sure. His body stirred painfully back to life. He had been half dead with grief, searching for her in vain. But if she were alive—so, too, must he be.
He closed the distance remaining between them as fast as his unsteady legs would allow, and stepped close, so he could satisfy himself it truly was his Cat, and then closer still, so he could smell the mingled scent of lavender and starch rising from her skin. So close, she was forced to change her focus from James and notice him.
At first, she only looked at the hand he extended, roughened by weather and work with horses, and still far too brown for an Englishman. And then her gaze slid to his wrist, to the single, beaten silver bracelet he still wore.
Yes. Her disbelieving gaze ricocheted up to his face, and her eyes darkened in shock. Remembrance and confusion raced across her skin like a hot shadow, and then fled, leaving her drained of color. Even her freckles blanched. She pulled away abruptly, and pressed her hand to her throat, stumbling a little sideways, as if her world were tilting off its upright, starched axis.
He reached out to right her. In India, she had smelled of jasmine and lemons, not lavender and starch. He would remind her of the jasmine.
"Miss Cates and I are acquainted." "
---
What do you think about this review?
Comments
No comments posted.

Registered users may leave comments.
Log in or register now!