"A Viking Size Romantic Adventure"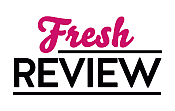 Reviewed by Lee Erin Berryhill
Posted October 23, 2013

When Vikings come to her Irish home, Caragh O'Brannon captures a Viking warrior to save her brother. She didn't think beyond his capture, and now finds herself with a very handsome and very angry enemy.
Styr only wanted a new beginning, but now finds himself a woman's captive. He's mesmerized by her determination and beauty, but he's her enemy and he's married. Styr and Caragh must help each other find her brother and his wife before they become slaves or worse. On this journey they may just find a forbidden love worth fighting for.
Michelle Willingham brings steamy romance and adventure together in TO SIN WITH A VIKING. The adventure begins when Caragh kidnaps Styr and continues non - stop through the end. Willingham balances the adventure with forbidden romance, which is both heart warming and bittersweet to the characters. Plot twists and an exciting climax, mixed with heartbreak and passion will keep readers involved with the storyline.
Caragh is a strong character who learns about herself and shows growth throughout the story. She is passionate, determined, and will do anything to keep her brothers safe. Styr is fierce, arrogant, and will risk his life for his wife and men. Though, he falls in love with Caragh, he is never resentful towards Elena, and starts to accept his failing marriage.
The descriptions in TO SIN WITH A VIKING are vivid and the differences between the Vikings and the Irish help bring the setting and characters to life. TO SIN WITH A VIKING is a well-written romance with a Viking size adventure.
SUMMARY
PLAYING WITH FIRE!
Caragh Ă" Brannon defended herself bravely when the enemy landed-only, now she finds herself alone with one very angry Viking....
Styr Hardrata sailed to Ireland intending to trade, never expecting to find himself held captive in chains by a beautiful Irish maiden.
The fiercely handsome warrior both terrifies and allures Caragh, but he is forbidden territory. He is the enemy...and he is married. Yet Styr harbors a secret that just might set them both free....
Forbidden Vikings
Resist them if you can!
Excerpt
Ireland, 875 A.D.

The tribe was slowly starving to death.

Caragh Ó Brannon stared at the grain sack, which was nearly empty. One handful of oats remained, hardly enough for anyone. She closed her eyes, wondering what to do. Her older brothers, Terence and Ronan had left a fortnight ago, to trade for more food. She'd given them a golden brooch that had belonged to their mother, hoping someone would trade sheep or cows for it. But this famine was widespread, making anyone reluctant to give up their animals.

"Is there anything to eat, Caragh?" her younger brother Brendan asked. At seventeen, his appetite was three times her own, and she'd done her best to keep him from growing hungry. But it was now evident that they would run out of food sooner than she'd thought.

Instead of answering, she showed him what was left. He sobered, his thin face hollow from lack of food. "We haven't caught any fish, either. I'll try again this morning."

"I can make a pottage that we can eat later," she offered. "I'll go and look for wild onions or carrots." Though she tried to interject a note of hope, both of them knew that the forests and fields had been stripped long ago. There was nothing left, except the dry summer grasses.

Brendan reached out and touched her shoulder. "Our brothers will come back. And when they do, we'll have plenty to eat."

In his face, she saw the need to believe it, and she braved a smile she didn't feel. "I hope so."

After he went outside with his fishing net, Caragh stared back at the empty hut. Both of their parents had died last winter. Her father had gone out to try and catch fish, and he'd drowned. Her mother had grieved deeply for him, never recovering from the loss. She'd given her own portion of food to Brendan, lying that she'd already eaten. When they'd discovered the truth, it was too late to prevent her death.

So many had succumbed to starvation, and it bled Caragh's conscience to know that both of her parents had died, trying to feed their children. Hot tears rose up as she stared at her father's forge. He'd been a blacksmith, and she was accustomed to hearing the ring of his hammer, watching the bright glow of hot metal as he shaped it into tools. Her heart was as heavy as the anvil, knowing she would never hear his broad laugh again.

Though his boat remained, she didn't have the courage to face the larger waves. Her brothers knew how to sail, but none of them had ventured out again. It was as if evil spirits lingered, cursing the broken vessel that had returned without their father.

She wished they could leave Gall TĂ­r. This desolate land had nothing left. But they lacked the supplies to travel very far on foot. They should have gone last summer, after the crops had failed to flourish. At least then, they would have had enough to survive the journey. Even if they traveled by sea, they had not enough food to sustain them beyond a day.

The hand of Death was stretched out over everyone, and Caragh had felt her own weakness changing her. She could hardly walk for long distances without growing faint, and the smallest tasks were overwhelming. Her body had grown so thin, her léine hung upon her, and she could see the thin bones of her knees and wrists.

But she wasn't ready to give up. Like all of them, she was fighting to live.
---
What do you think about this review?
Comments
No comments posted.

Registered users may leave comments.
Log in or register now!