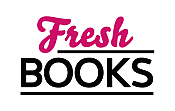 August reads to excite you
"Young Geeky Girl Finds love in a Comic Book Store"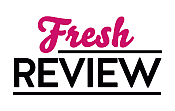 Reviewed by Sarah Horwath
Posted October 17, 2013

In the SUMMER I BECAME A NERD by Leah Rae Miller, seventeen year old Madelyn Summers is pretty much your average teenager on the outside but on the inside she's a little geeky. Logan Scott is the comic store worker who uncovers Madelyn's secret about her double life and he takes her on a journey through the world of comic conventions, live-action role-playing, and first-person-shooter video games.
Madelyn Summer is a popular cheerleader, dating the handsome high school quarterback and she also has a secret, she loves comic books. Over the summer while at a comic book store her secret is found out by a worker, enter Logan Scott who to Madelyn is very cute and basically her type. I really liked both of the characters of Madelyn and Logan they were very cute and very easy to fall in love with as characters. The character of Madelyn really reminded me a lot of myself, when she was at a comic book store and letting her inner nerd out, I happen to do that a lot while at book stores. The character of Logan was super cute and would always blush around Madelyn and really allowed her to be herself which is always a good thing, I really liked the meaning behind this story as well which is too always be yourself, Madelyn was always worried about what her popular friends and boyfriend would think if they found out she was into comic books. Which she shouldn't have worried about too much because she is only in high school and sometimes it's better to just be yourself then trying to be someone you're not.
THE SUMMER I BECAME A NERD was very light and funny and had just the right amount of romance in it. I would recommend this book to anyone.
SUMMARY
On the outside, seventeen-year-old Madelyne Summers looks like your typical blond cheerleader—perky, popular, and dating the star quarterback. But inside, Maddie spends more time agonizing over what will happen in the next issue of her favorite comic book than planning pep rallies with her squad. That she's a nerd hiding in a popular girl's body isn't just unknown, it's anti-known. And she needs to keep it that way.
Summer is the only time Maddie lets her real self out to play, but when she slips up and the adorkable guy behind the local comic shop's counter uncovers her secret, she's busted. Before she can shake a pom-pom, Maddie's whisked into Logan's world of comic conventions, live-action role-playing, and first-person-shooter video games. And she loves it. But the more she denies who she really is, the deeper her lies become…and the more she risks losing Logan forever.
---
What do you think about this review?
Comments
No comments posted.

Registered users may leave comments.
Log in or register now!