"If your dates posted reviews, how would you score?"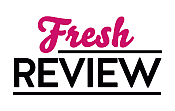 Reviewed by Clare O'Beara
Posted October 13, 2013

Romance Contemporary | Women's Fiction Contemporary
Jordan McAdam picked herself up after the firm where she worked collapsed, and started her own dating review site for women. In this cheeky novella, Jordan goes so far as to vet and review the businessmen in town, that she takes temporary secretarial jobs in their offices undercover. If a man is appalling to work for in the boardroom, he won't treat women any better in his private life, is her reasoning.
EVERYTHING YOU NEED TO KNOW starts with Jordan secretly despising the latest macho idiot, when he has a business meeting with two lawyers who tell him he's failed to get approval for a partnership on their development in Washington D.C. While it's not in Jordan's capacity to comment, she privately remarks that Forrest Redder, one of the visitors, is much more her type of guy. Nobody has yet posted a review of a date with Forrest.... If Jordan does go out with this single businessman, will the review site come between them and ruin any chance of a relationship?
While it feels wrong to find men characterised as Creepy Dude or Ken Doll behind their backs, Jordan and her close friends don't believe they're doing anything wrong by posting uncensored reviews for site members. Women can't be too careful, they say, and a man could be lying about his marital status, or kinky in bed, or he could select a pricey restaurant and then insist that the lady pay her own way. But girls talk, and word spreads, and business reputations can suddenly be on the line.
I did like the review posts at the start of each chapter - they range from "Honey, he's a genius with that swing. Go for it!" to "He tried that line about being a spy on me too, then I found my Visa card in his wallet." Saying any more would spoil the story, but this novella by Helenkay Dimon is a good read for adult women and a potentially scary one for men. EVERYTHING YOU NEED TO KNOW includes a man's entire dating history, give this book a try.
SUMMARY
Welcome to Need to Know—Because a Woman Can't Be Too Informed
Dating in D.C. is like navigating an apocalyptic wasteland populated by men in expensive suits with zero mating potential. Need to Know provides all the information a savvy single woman like you needs to avoid dating disasters.
By night, Jordan McAdam is the proprietor of a popular website that rates D.C.'s hottest bachelors—everything from how quick they are to email you back, to their skills in the sack. She's been burned once too often to accept any man at face value. By day, her job as an office temp puts her in the perfect position to do a little fact-checking on her rich and powerful subjects. When her latest assignment brings her face-to-face with the sexy but mysterious Forest Redder, Jordan decides to do a little "hands-on" research of her own. To Jordan, he seems like the perfect man—but she knows there is no such thing. Moreover, there's a big problem: Forest knows Jordan's the woman behind the scandalous site—and Jordan knows he knows. Will he expose her secret—or find his own posted on Need to Know?
---
What do you think about this review?
Comments
No comments posted.

Registered users may leave comments.
Log in or register now!