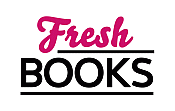 Spring for these books in March
"A young woman learns to value her own wants and goes for it."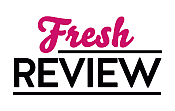 Reviewed by Kay Quintin
Posted October 5, 2013

Randa Whitmore, daughter of the rich and influential Whitmore family of Chicago, is expected to jump at every assignment given to her by her father. Owning a huge conglomerate of Whitmore Hotels through their company, the W Group, throughout the country, Randa is charged with assessing the Rock'n Rolla Hotel in Memphis as her family intends to buy it following her renovation evaluation.
Arriving at the hotel as a guest during Elvis Week, it isn't long until the manager, Tony Ortega, realizes her hidden intent at visiting, especially since she knows nothing of Elvis, which is the entire theme of this very unusual hotel. In the absence of the wealthy owner, Willodean Jackson, Tony should send Randa packing, but is drawn to her by some unknown reason and plays along until his boss arrives back home. Randa begins to feel a totally unexpected draw to the sexy, sober man. Before long they find themselves together more than apart and Randa is beginning to question her constant obedience to her father's wishes, which completely ignores what she herself wants. Unable to sway Willodean to soften towards selling, Randa returns home with the hot sex and longing for Tony set aside to convince her father to forget the Rock'n Rolla Hotel and let her manage a new hotel in Memphis. The idea rejected, Randa again feels worthless to the W Group and decides to make her own fate. Tony is kicking himself that he let Randa slip away and vows he will change it.
CAN'T HELP FALLING IN LOVE is the second book I have read by this author and have loved this one as much as the first. Cheryl Harper is very talented and keeps the reader on their toes with her wit and amusing story telling. Her characters are so real to the reader that you find yourself living through their disappointments and joys. The story was a joy to read and amusing from page one to the end. This will have you on your toes keeping up with the energetic Randa. I definitely plan to read the other books in this Elvis and Memphis theme. Keep them coming!
SUMMARY
As a former Marine, hotel manager Tony Ortega has plenty of experience assessing threats and the hotel's newest guest, Randa Whitmore, is a code red. Tall, blonde, and with legs for miles, she may look like his every fantasy, but he knows she's not really visiting for the famed Elvis Week. Though dangerously drawn to his new guest, Tony will do anything to protect his job...especially if it means sleeping with the enemy.
Business strategist Randa Whitmore never meant to be undercover in Memphis. In August. Sweating her expensive spa treatments away. But snagging another perfect hotel location for her father's empire means using all the tricks in her designer arsenal. And even though the sexy, tattooed manager seems oblivious to her charms, Randa's prepared to bring out the big guns – just so long as she can stay objective and out of Tony's muscled arms. After all, it's just business, right?
Excerpt
Randa stopped in front of the doors but they automatically swung open. The music notes on the doors were probably a nod to the gates of Graceland. They weren't so bad. She decided to take a picture and think about it before she made a recommendation to replace them. But the air conditioning that wafted out was as beautiful and welcome as the smell of fresh-baked cookies. If she were a cartoon character, she would have floated in with her eyes closed in ecstasy.

Sam nodded as she waved and she stopped to absorb the lobby of the Rock'n'Rolla. It was green. Really, really green. And not like green paint or carpet. Green like the rainforest. Plants exploded along one wall of the lobby and she could hear the faint trickle of a waterfall. Heavy wood chairs were scattered around and the floors and walls were some kind of natural stone. What she could see of them. She could feel the cool stone through her shoes and she wanted to sigh with relief.

But she was distracted because right in the middle of the lobby floor was what appeared to be a dead dog. Well, not dead, but surely dead to the world. Every now and then the loose lips would twitch. Randa approached it carefully because while she loved dogs, she didn't really have much practical experience. Dogs didn't work with the all-white, all-designer, all-expensive Whitmore design aesthetic. Her mother had told her that often enough. Eventually, Randa had stopped asking.

Randa squatted and teetered on her four-inch heels for a minute before she reached out to pet the dog's long, silky brown ears. Little green bows fluttered as the dog drowsily stretched and moved closer to her. She knew she was wearing a stupid grin, but the softness of his—no, her droopy ears—and the satisfied "hmph" she let out before she went back to sleep were reasons to smile. Randa didn't care who saw it.

"Can I help you?"

Randa glanced up across the empty lobby to see a thug in another ugly Hawaiian shirt standing behind the front desk. Thug might be too harsh. He was tall, dark, and not handsome but . . . attractive in intensely focused kind of way that made her nervous. Randa froze as her eyes locked with his. Close-cut hair gave him a military look, but the dark ink that ran from his wrist to the sleeve on his left arm said he was dangerous. Or different. Or both, but he was wearing a Hawaiian shirt after all. Unless he was robbing the place, he was part of the staff.

She'd spent most of her life swimming in deep waters where the sharks were hard to see behind designer labels and expensive haircuts. This man was so different that he might have been a whole new species. One with really nice muscles, big hands, and enough controlled power to merit a second and third look. He watched her like he knew her, knew everything about her because hesaw her. He didn't give her the obvious leer that she'd seen and dismissed a million times. This guy, when he looked, saw more than most people. Randa had spent a lot of time blending in with the perfectly bland Whitmore woodwork. Being the subject of that much focus made her restless. She knew exactly how a fluffy bunny felt when it looked up to see a hungry mountain lion. Well, except the bunny would run away. She wasn't sure which direction she'd run if he crooked his finger right this second. Away was definitely safer, but all of sudden she was tired of safe.
---
What do you think about this review?
Comments
No comments posted.

Registered users may leave comments.
Log in or register now!