"The super-hot, sexy prequel to 'Striking Distance'"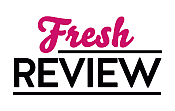 Reviewed by Unassigned 1_Reviewer
Posted October 4, 2013

Military | Romance Erotica Sensual
FIRST STRIKE is a novella; the prologue that was cut from the novel Striking Distance. Pamela Clare decided that the prologue was too long to be included in that novel, and she regretfully had to cut it. It contained some important information about the characters, however; how they first met and their wild weekend of no-strings sex. It also helped explain why there was such a close tie between Laura and Javier in Striking Distance. Luckily for us, Clare decided that their first meeting was too good to not share with the reader; and decided to expand it a bit and publish as a prequel novella. The dedication for the book is absolutely fantastic, and note-worthy.
This is a bittersweet read, as well as a special treat. FIRST STRIKE is a delicious little story all on its own, and as hot and smexy as any reader could want. When Javier and Laura met at a bar in Dubai City, the attraction was instantaneous. They impulsively decided to act on the temptation, even though sex between unmarried people is forbidden and would land them in prison if caught. They spent the next three days hiding in the hotel room and also some quality time in Dubai City sneaking around to be together, and seeing the sights of the city. Not only did the engage in hotter-than-hot sex; they made a real connection. Javier and Laura got to know each other well as individuals, especially when talking about their growing-up years.
There was also a bit here and there about the kinds of stories Laura covers; and the degradation that women in the Middle East suffer at the hands of the men in their culture. Pamela Clare obviously has a vested interest in bringing the plight of these long-suffering women to the public eye. The descriptions of the oil-money rich Dubai City and its various charms were enjoyable to read about. The sexual attraction between Laura and Javier stood all on its own, however. The sex was erotic, and off-the-chains hot. There was a little domination and kinky sex; and the use of the mirror was a nice touch. Laura was not like any woman Javier had ever known before or been attracted to. He liked that she was confident about herself and her body. She knew what she wanted sexually and out of life.
FIRST STRIKE is a fantastic read, and is a must to read as the segue into Striking Distance, the sixth novel in Pamela Clare's wildly successful and incredible I-Team<? standalone, but the slight cliffhanger at the end will havei> Romantic Suspense series. This novella can easily be read the reader eager to push on to Striking Distance.
SUMMARY
Just a weekend…
Laura Nilsson knows what she wants: a successful career as a broadcast journalist—and a little fun between the sheets now and again. What she doesn't want is marriage or kids. When a ripped and sexy stranger intervenes to stop a couple of drunks from harassing her in a hotel bar in Dubai City, all she can think about is spending the rest of the weekend with him—in her bed. There's just one little problem. Unmarried sex is illegal in Dubai.
…of no-strings sex…
Navy SEAL Javier "Cobra" Corbray is on his way home from a rough deployment in Afghanistan when he finds himself having dinner with "the Baghdad Babe." What she wants from him—sex with no strings—could land them both in prison. Still, he's more than happy to oblige her. She's confident and sexually assertive, and he's secure enough to lie back and let her make the first strike. But, as she's about to find out, he's more than her match.
…or the beginning of something more?
Yet, neither Laura nor Javier has any idea what lies ahead—or how this weekend of mind-blowing sex will impact their emotions. Will they act on their new-found feelings in time, or will they let something special slip away… perhaps forever? Warning: This story ends with a cliffhanger.
---
What do you think about this review?
Comments
No comments posted.

Registered users may leave comments.
Log in or register now!