"Lovers of Sherlock Holmes will fall in love with this book!!"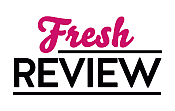 Reviewed by Crystal Leach
Posted September 26, 2013

This murder mystery mixes Egyptian mythology, historical fiction, steampunk, and time travel. THE CLOCKWORK SCARAB is set in London, 1889. When a young society lady is murdered and another has disappeared there is not a clue to why, besides a mysterious Egyptian Scarab. Mina Holmes and Evaline Stoker are brought in to solve the case by Irene Adler. Who better to figure out who is behind these crimes than two young women from such highly qualified families?
Mina Holmes is the famed Sherlock Holmes' niece, and Evaline Stoker is the author Bram Stoker's sister, whose family comes from a line of vampire hunters. Colleen Gleason blends everything together well, and makes the book have a very Sherlock Holmes feel.
I was instantly intrigued by THE CLOCKWORK SCARAB. It overall was more focused on plot development than character development, which I thought worked fine.
Mina is a very self-efficient girl that keeps to herself and lacks a social life. She prefers to be in her laboratory working on her next experiment or out trying to solve a case. Evaline is much more the description of a young society lady and plays the part well. Even though she has been given the gift of being a vampire hunter she has not yet been able to use it. Both girls come across as complete opposites, but they both have one thing in common-they strive to prove themselves.
While the two heroines come across three young men, the book is not taken over by romance. Evaline encounters a thief, who ends up being tremendously helpful along the way. Mina is dealing with a mysterious foreigner and a frustrating officer. I still don't really understand the point of the foreigner's role in this book, but I'm hoping to learn more in the sequel. The officer ends up becoming a good ally to have while solving the crimes.
The villain of THE CLOCKWORK SCARAB is definitely hard to figure out. I'm still not sure who or what it was. I had several guesses throughout the book and none ended up being right. I'm hoping that more light will be shed on that matter in the next book also.
The entire book blended well. The only problems I had with it was the time travel aspect, the little mention of steampunk, and the ending. I still don't understand the reason for the time travel part of the book. It seemed to not really serve a purpose and was just there. This book is classified as steampunk but there is barely any reference of it other than that they use steam power. It seemed an irrelevant factor in the book. The ending wasn't bad; I just wasn't satisfied with the way everything was handled with the ending. Overall, I did love THE CLOCKWORK SCARAB. I will definitely be reading the next installment released in Fall 2014.
SUMMARY
Evaline Stoker and Mina Holmes never meant to get into the family business.

But when you're the sister of Bram and the niece of Sherlock, vampire hunting and mystery solving are in your blood. And when two society girls go missing, there's no one more qualified to investigate.

Now fierce Evaline and logical Mina must resolve their rivalry, navigate the advances of not just one but three mysterious gentlemen, and solve murder with only one clue: a strange Egyptian scarab. The stakes are high.

If Stoker and Holmes don't unravel why the belles of London society are in such danger, they'll become the next victims.
---
What do you think about this review?
Comments
No comments posted.

Registered users may leave comments.
Log in or register now!