"They belong together ... if only she can make him believe it."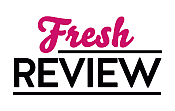 Reviewed by Annetta Sweetko
Posted September 21, 2013

On the planet Celta, Jace Bayrum is a loner concerned with action, adventure and enough money to survive. He wants no family ties and certainly not a HeartMate. The only woman who ever got to him is Glyssa Licorice, a former lover, though it was only a short fling but in truth she is his true mate. He certainly has no idea that he will soon feel as if he has found his HEART FORTUNE.
Through their connection Glyssa knows that Jace has been in an accident She knows where he is and she is not about to let him get away. She plans to go to the excavation site where the lost starship Lugh's Spear has been found and where Jace is working and somehow make him see the truth. She has no idea that the call of the site would draw her so. Jace doesn't know that having a HeartMate like Glyssa could make so much of a difference in his work ... his life ... and his heart but he would soon learn.
HEART FORTUNE is an exciting romance with a futuristic flair that will please all readers. This cleverly crafted book starts out quickly and the pace does not let up until the very satisfying conclusion. The Celta world is fascinating with mixture of adventurers, healers, intrigue and even little familiars. Glyssa and Jace's lives are opened slowly as the reader turns the pages until finally at nearly the last minute they face the truth. Author Robin D. Owens' Celta novels (or Heart series) are must reads for paranormal, romance and futuristic romance readers.
SUMMARY
On the faraway planet Celta, there are some forces you cannot fight…
Jace Bayrum has always been a loner. Concerned more with getting an adrenaline fix and making money to live on his own, Jace cares little for family ties or matters of the heart. On the other hand Glyssa Licorice, Jace's former fling and true mate, is both loving and loyal. She is determined to track down her HeartMate and have him claim her.
After hearing that Jace has been involved in an accident, Glyssa sets out to find him, departing for the excavation site of the lost starship Lugh's Spear. Though her goal is to help Jace and finesse him into recognizing her as his mate, the excavation itself draws her in…
Thrust by fate into working side-by-side, Jace and Glyssa's electric connection from years before sparks once more. She intrigues him, and Jace begins to realize that a HeartMate can make a difference. And one as magnetic as Glyssa could be exactly what he has been searching for…
---
What do you think about this review?
Comments
No comments posted.

Registered users may leave comments.
Log in or register now!