""A story about exercising your faith to bring about change.""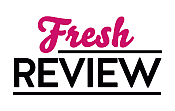 Reviewed by Viki Ferrell
Posted September 7, 2013

Naomi Bachman has had her share of grief. She lost her father, mother and sister in a drunk driver / buggy accident and her brother is still in a catatonic state from the accident. Just a year ago her husband left to join the Army. It's not permissible for Amish men to enlist in the military, so a bann was put on Micah Bachman when he left. When he returns from serving as a medic in Afghanistan, the bishop gives him three days to repent or the bann will not be lifted. He cannot speak to or eat with anyone in the community; however, he can live with his family. Micah feels that God called him to serve as a medic and refuses to repent. Naomi begins to understand Micah's reasons for sticking to his beliefs and prays earnestly for God to do a miracle. Will the bishop and ministers have a change of heart? How will the community react if they do?
AN AMISH FAMILY CHRISTMAS is a delightful story about praying for God to change the hearts of people. It's about challenging traditional ways that have been followed for hundreds of years and really hearing from God as to what He would have them do. The characters possess a strong faith as they say throughout the story that this is God's problem, not theirs. How far will their prayers, love and faith take them? It's not until another tragedy occurs that things begin to change for Naomi and Micah. Fans of contemporary inspirational fiction will enjoy Murray Pura's story. It's a quick read and one that I highly recommend.
SUMMARY
After tragedy strikes the family of young Naomi Bachman, her sister-in-law Rebecca Bachman does all she can to help. But things get complicated when Micah--Rebecca's brother and Naomi's husband--returns from a combat tour in Afghanistan. He is under the Meidung--the shunning--because of his enlistment, and none of the Amish are permitted to speak to him or eat with him, even his wife Naomi. How then can this young couple, still in love, ever find happiness? How can the healing process even begin when Micah refuses to repent of what he has done?
Still, God has a way of working on the hearts of His people, especially at Christmastime. At just the right time, events conspire to birth a miracle that may set things right for Naomi and Micah--and for the Amish community itself.
Excerpt
1

Naomi glanced out the window as one black buggy followed another along the lane leading away from her house. Rain streaked the glass and distorted the shapes of the wheels and the horses' heads. One part of her felt nothing as she watched them leave, another part felt as gray as the sky, a third part began to count the buggies as if she were a child again and learning her numbers.

Seven, eight, nine, ten, eleven.

"I've made some tea for you and I." A young woman in a dark dress and dark bonnet stood at her side.

"Danke. I don't know if I can drink, Rebecca."

"Of course you can drink." The young woman took Naomi's hand gently but with a measure of strength. "Come sit by the fire."

Naomi took a chair on one side of the woodstove and Rebecca took a chair on the other side. The stove had a glass pane that allowed them to see the yellow flames curling up and over the wood. Nearby a box of split logs stood ready to feed the fire. A small table between them held a teapot, cups, and a plate of biscuits. Naomi gazed at the fire but made no effort to pour herself any tea so Rebecca did it for her, handing her a cup and offering the plate of biscuits. Naomi took the cup but shook her head at the plate. "I can't."

"Try."

"I can't, Rebecca."

Rebecca put the plate down on the table and returned to her chair, curling her fingers around her own cup of tea.

Neither of them spoke. When the fire began to turn into red coals Rebecca got up and placed several more pieces of wood inside the stove, closing the door tightly. Flames leaped up orange and white.

"Two weeks before Thanksgiving." Naomi had not taken a sip from her teacup. "What kind of Thanksgiving will it be? What kind of Christmas?"

"The church will be at your side. I'll be there. You won't be alone."

"My family is gone."

"Luke is with you."

Naomi lifted her head sharply and stared at her friend. "Luke? Luke is with me? Luke is catatonic. Who knows but God where Luke is?"

"He will not be that way forever."

"He won't? How do you know that? The doctors say the odds in his favor are less than twenty per cent."

"I am praying. The whole community is praying."

"Yes? And praying for the drunk who drove into our buggy too."

"Of course, Naomi," Rebecca said quietly. "It is our way."

"He kills my father and mother and sister and leaves Luke half dead in the ditch. Drives away. Doesn't even call 911. For all we know my sister or mother could have been saved."

"Hush. I know."

Naomi had been looking for an argument for days and had finally found it. Her eyes blazed black fire. "You know? But all you can think of to do is pray for the murderer?"

"What else should I do? Throw his children under a Percheron's hooves so there can be even more death and suffering?"

Naomi gazed at the flames. "He will have a fine Thanksgiving. Sit down to a fine meal at Christmas. All the chairs at his table will be occupied. His whole family will break bread with him."

"It does no good to dwell on such things. God has a plan."

Naomi snapped up her head and her eyes flared. "A plan? This is his plan? To snatch away my family in a heartbeat and leave me alone and broken?"

"You are not alone. I will help you. Your husband's family will help you."

Naomi's eyes returned to the fire. "I have no husband."

"We will take you in."

"I do not wish to be taken in. I am staying in this house. I am going to die in this house."

Rebecca raised her eyebrows. "This big farm? You are going to run it on your own?"

"Yes. I have two hands and a strong back."

"You cannot undertake such a thing. Especially once Luke returns from the hospital and you have to care for him."

"I can do it."

"It is too much."

"I am going to do it. The church can help me or not help me. God can help me or not help me."

"Of course God and the church will help you."

Naomi had both hands around her cold teacup. She dropped her head. "I am not ungrateful. But I am staying here in this house. It is my home on earth."

Rebecca gazed at her and finally nodded. "Very well." She got to her feet. "Bishop Fischer said Luke would be home by next Wednesday. There is nothing more they can do for him in town and the care is expensive."

"I know that."

"So I am going upstairs to clean and tidy his room."

Naomi rubbed her forehead with her hand. "I have not touched it since the accident. I have not even opened the door to look inside. I have not looked in any of the rooms – not mama's or papa's, not Ruth's – "

Her voice broke, the cup fell from her fingers and shattered on the hardwood floor, her body began to convulse, and loud cries came from her throat. "Mein Gott, mein Gott, warum hast du mich verlassen!"

Rebecca rushed over and threw her arms around Naomi. "No, no, he has not forsaken you, he is with you. It is the valley of the shadow of death but he remains by your side, he is here."

"I do not feel him," sobbed Naomi. "I do not feel his presence."

"He is with you. He who wept at his friend's grave is with you."

"I thought – I heard his voice at the funeral – but no, it was the wind, only the wind – "

Rebecca rocked her. "Hush. You are exhausted, worn out with grief, you have not slept."

"There was nothing. Only the clouds and the rain and the wind in the grass. Nothing else. Nothing, Rebecca."

But Naomi steeled herself and helped her friend Rebecca clean and tidy the rooms of her parents and sister and Luke.

The next day the families in the Amish community brought over meals for her to eat as well as jars of preserves of meat and fruit and vegetables. The day after that Englisch families did the same thing. Rebecca remained by her side the entire time, sleeping in a spare room, eventually bringing over her clothing and settling in, determined that Naomi should not be alone. Naomi protested the first two days. After that she did not protest at all. She did not talk about it but inside, where her pain and grief and desolation twisted around her soul with sharp spikey thorns and black vines, the only things that gave her relief were long bouts of prayer, gold and crimson sunrises, and Rebecca's gentle but strong presence Bishop Fischer and the pastors hired a driver with a van to take themselves and Naomi and Rebecca to the hospital and back. Two doctors spoke with them for half an hour. Nothing new was said. Naomi sat with her cold weather bonnet on her head, her hands clasped in the lap of her black dress, eyes focused on the doctor's shoulders.

Catatonic stupor. Deficit of motor activity. Such activity may in fact be reduced to zero. Luke will avoid bathing. He will avoid caring for his hair or nails. He will not make eye contact. Sometimes mute. Sometimes rigid. Sometimes flexibility that is out of the ordinary. No attempt to socialize. Extreme negativity. May refuse food and drink – if this occurs he will have to return to a hospital setting to be tube fed. Benzodiazepine medication must be administered regularly. Excellent chance he will respond to the BZD regimen. The exact causes of catatonia are unknown. In his case we speculate head trauma from the accident. Keep his room dimly lit and peaceful. Don't be discouraged. Patients suffering from catatonia often respond swiftly to medication. A family setting is a positive setting and may help him on the road to recovery. Keep in touch.

"Here you are, Luke."

Naomi stood with her brother outside the door to their home. The bishop and pastors and Rebecca were behind them.

"Can I help you to your room?"

Luke did not respond. His pale blue eyes were far away from her. She took his hand. It was like holding a rock. Slowly she tugged him up the steps to the porch and drew him into the house. Slowly she coaxed him up the staircase to his bedroom. His eyes did not even flicker when he saw his bed and books. He had always loved to read since he was a boy but now he showed no interest in the three or four dozen volumes or anything else in his room.

"Would you like to lie down, Luke? Are you tired? Perhaps a nap would help you feel better."

Luke made no move towards his bed. He remained at his sister's side, silent and rigid as stone.

"How about your chair? The one you like to sit in when you read?"

Luke did not respond.

Rebecca was at the door. Naomi turned to her. "Will you help me get him into his chair? I want to prepare a hot lunch for him and it would be better if he were sitting up."

"Of course."

Together they led Luke to the burgundy armchair with its large armrests and large soft seat and back. Getting him to bend his knees and lower himself into it was an almost impossible task for he would not cooperate. Finally Rebecca placed her hands on his chest and pushed him and he fell back, his knees flexing despite himself and his condition. There he sat like the statue of a man on a throne.

Her eyes dark and large Naomi looked at him. "I am going to fix your favorite chicken soup, Luke. The one with the dumplings. All right?"

Luke stared straight ahead.

"Will you sit with him, Rebecca?" she asked.

"I will."

"I shall bring soup and some of Mrs. Yoder's sourdough rye for you as well as him."

"Danke." Rebecca smiled. "I should like that. Hot food cheers me up."

The bishop and pastors were in the hall outside the room.

"Daughter, let us pray for you," Bishop Fischer said. Naomi bowed her head. The men had already removed their broad-brimmed black hats when they entered the house. The bishop prayed in High German. He asked that God bless the home and all who dwelt in it. He asked that Luke be healed and speak and laugh as he had done so easily less than two weeks before. He asked that Naomi be touched in a very special way. All the pastors prayed. Then Bishop Fischer concluded with a plea, his voice rising, his tone almost desperate.

"Mein Gott, wir brauchen einen Ihrer Wunder."

My God, we need one of your miracles.

"No matter what it looks like," whispered Naomi, "no matter how it comes, no matter how strange or unusual it appears. Even if I don't recognize it. Even if I don't believe it. Come, Lord Jesus. Come to us in whatever manner you wish. Please. I cry out to you. Amen."

The bishop had heard her words. His eyes met hers as she raised her head.

"Amen," he repeated. He and the pastors left, the harnesses on their horses jingling as the buggies pulled away from the house.
---
What do you think about this review?
Comments
No comments posted.

Registered users may leave comments.
Log in or register now!