"Plunge Into A Thrilling Mystery in This Tightly Plotted Paranormal Romance"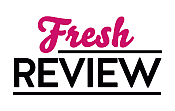 Reviewed by Diana Troldahl
Posted August 28, 2013

Intertwined with her Bound by Magick series, as well as a bit of her De la Vega Cat series Lauren Dane has a new entry in her Cascadia Wolves series, the first since 2008. UNCONDITIONAL, book eight, picks up a handful of years past book seven (Fated) and plunges right in with a missing witch, a terrifying series of murders and of course the passionate love story of cop Michelle Slattery and her high school sweetheart, now a wolf in the Pacific Pack, Josh Neelan.
Although I have read a number of multi-series authors, several of whom bring hints of one series into another, with UNCONDITIONAL, Lauren Dane becomes perhaps the queen of interconnected series. It takes a delicate touch to maintain focus on the series a book is set within while intertwining fairly substantial threads from other series' storylines. In this case, the primary series is the Cascadia Wolves as represented in the Pacific Pack offshoot. A strong but secondary thread ties tightly to the Owen Witches series via Michelle's new connections with the witches she encounters when seeking those who took her friend. There is even a thread within the book that ties back to the De la Vega Cat series a bit further into UNCONDITIONAL.
I have read all the Cascadia Wolves books, but nothing within the other two series before starting this book. Although I now have a strong interest in picking them up, I did not feel the lack while reading UNCONDITIONAL. Enough is explained as the story progresses that I think even readers completely new to Dane's books could read this as a starting point before back tracking into any of the series. If you are looking for steaming hot sex scenes and strongly vibrant characters set within a well-developed world all wrapped around a fascinating and thrilling mystery, plunge in. I am sure you will enjoy the ride.
SUMMARY
Their second chance generates a dangerous kind of heat…
A Cascadia Wolves Story
As a cop, Michelle Slattery is familiar with the dark side of human behavior, but this case is way above her skill level. Mages have been scouring the country kidnapping witches, draining their energy, and leaving their broken bodies behind.
With Michelle's best friend among the missing, she appeals to the Owen witches, who send her to the last place she'd thought she'd see a familiar face. The werewolves.
When a witch seeking help shows up at the Pacific Pack headquarters, Josh Neelan gets the shock of his life. She's none other than his high school sweetheart, the one he left behind when he was bitten and turned. Their intense sexual chemistry still sizzles for a reason—she's his mate.
As they begin to work through their issues, their rekindled romance quickly flames red hot. But the closer they get, the more dangerous the outside world becomes. And they realize magick-thieving mages are just the tip of the iceberg.
Warning: Bossy alpha wolves, witches who take no guff, sexytimes, bad words, and some violence.
---
What do you think about this review?
Comments
No comments posted.

Registered users may leave comments.
Log in or register now!