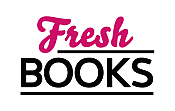 Grab your best read in March!
"When the Good Girl Meets the Bad Boy Sparks Fly"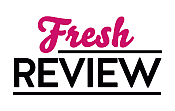 Reviewed by Sarah Horwath
Posted August 26, 2013

Romance Erotica Sensual | New Adult
In FOREPLAY by Sophie Jordan, Pepper has a huge crush on her best friend's brother Hunter. Pepper is tired of being labeled as the nice an innocent. She wants Hunter to see her as more than just a friend. This is where Pepper and her two friends come up with a plan, lessons in foreplay. After a couple of nights at a hot club Pepper sees the perfect guy to give her lessons, Reece. Pepper thinks he is a player and a bad boy and perfect to help her, little does she know that Reece is not the player she thinks. He dangerous, and has a troubled past. Soon Pepper is sucked into Reece's world and soon finds out what lessons in FOREPLAY are.
I really liked FOREPLAY, it was a fun light read that kept me interested. I really loved the character of Reece, I felt like he was perceived as too much of a bad boy and he really wasn't. He was brilliant and was so sweet and unbearably hot. Though on the surface, he looks like a stereotypical bad boy, he was much more than that. Because of his problems with his father, he's very mature and responsible and dedicated to running his bar and taking care of his brother. Not to mention he knew to go after what he wanted. He was perfect and I adored him.
The plot was fast paced and I was hooked the entire way through. The story was really enjoyable and there were some surprising secrets, with the pasts that still haunted Pepper and Reece. I can't wait to read more from this series because FOREPLAY was a brilliant start and, if it's any indication of what the rest of the series will be like, then it will fantastic!
Learn more about Foreplay
SUMMARY
Before she goes after the life she's always wanted, she's about to find the one she needs.

Pepper has been hopelessly in love with her best friend's brother, Hunter, for like ever. He's the key to everything she's always craved: security, stability, family. But she needs Hunter to notice her as more than just a friend. Even though she's kissed exactly one guy, she has just the plan to go from novice to rock star in the bedroom–take a few pointers from someone who knows what he's doing.

Her college roommates have the perfect teacher in mind. But bartender Reece is nothing like the player Pepper expects. Yes, he's beyond gorgeous, but he's also dangerous, deep–with a troubled past. Soon what started as lessons in attraction are turning both their worlds around, and showing just what can happen when you go past foreplay and get to what's real...
Videos

Do They Get it Right?
---
What do you think about this review?
Comments
No comments posted.

Registered users may leave comments.
Log in or register now!