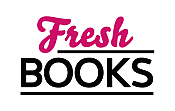 August reads to excite you
"A cheerleader gets invited to a comic book convention"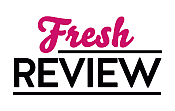 Reviewed by Clare O'Beara
Posted August 23, 2013

Denying her inner love of comic books since she was laughed off the school stage, Madelyne Summers is distraught that the final instalment of a series she reads is delayed. Normally she gets her dose on line, but this is paper only and she just has to know how the story ends. She takes the brave step of actually visiting a comic book store. The guy behind the counter, Logan, is Maddie's secret idol from school, but she's got a quarterback boyfriend. Logan allows her to borrow his comic book, and this begins a summer of the girl allowing her inner self to escape. Instead of her cheerleader personality on show, it's THE SUMMER I BECAME A NERD.
Conflicted about her popular image, Maddie gets to know Logan now that her secret's out; he instinctively keeps quiet. The comic book store is like an Aladdin's cave to her. And Logan's not so bad either; he's the first person, other than her dad and brother, who shares her interests. What about her boyfriend? She's supposed to be spending time with her girl pal Terra, too. Logan's got just the lure; a Saturday pass to a comic and SF convention in Shreveport, not far from their town. Maddie is terrified of blowing her cover, but then she realises - nobody who knows her will be there. Unfortunately the date clashes with Terra's singing idol playing in concert. Maddie finds the music boring, but how can she decide?
I enjoyed the role-play costume party, full of bearded wizards, dark faerie and spiky dwarves. The in-between segments, full of should-I-shouldn't-I and what-if-I'm-seen moments, were slower and less interesting. There's a Small Business Festival to fit in as well as some serious cheerleading, so there's actually plenty going on in this book. For those who've never tried it, a friend assures me that cheerleading has a high injury rate from all the acrobatics involved, so Maddie, far from being an airhead, is an athlete with a sharp brain. Once she decides to live dangerously it's great to see her making new friends - but is it at the risk of social suicide? Read Leah Rae Miller's witty account of THE SUMMER I BECAME A NERD which will keep you guessing as to whether Maddie goes back into her shell when summer ends.
SUMMARY
On the outside, seventeen-year-old Madelyne Summers looks like your typical blond cheerleader—perky, popular, and dating the star quarterback. But inside, Maddie spends more time agonizing over what will happen in the next issue of her favorite comic book than planning pep rallies with her squad. That she's a nerd hiding in a popular girl's body isn't just unknown, it's anti-known. And she needs to keep it that way.
Summer is the only time Maddie lets her real self out to play, but when she slips up and the adorkable guy behind the local comic shop's counter uncovers her secret, she's busted. Before she can shake a pom-pom, Maddie's whisked into Logan's world of comic conventions, live-action role-playing, and first-person-shooter video games. And she loves it. But the more she denies who she really is, the deeper her lies become…and the more she risks losing Logan forever.
---
What do you think about this review?
Comments
No comments posted.

Registered users may leave comments.
Log in or register now!