"Is the Rogue Ready to Settle"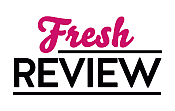 Reviewed by Joanne Bozik
Posted August 11, 2013

I enjoyed A WEDDING IN SPRINGTIME by Amanda Forester, a wonderful Historical Romance. Amanda Forester's characters are splendid, especially William Grant the Rogue of the Ton and Eugenia Talbot who falls head over heels in love with Grant. Even Grant has changed since he met Eugenia, sparks fly when ever they are near each other! Lot's of fun, romance, and a dash of mystery to the story makes A WEDDING IN SPRINGTIME a recommended read!
I love that the Amanda Forester has added more then one couple who fall in love in this book. A fast paced and enjoyable read which I look forward to reading again! I do love how the author changes back and forth from characters, and I didn't want to put the book down. I laughed out loud in the beginning of the story. Eugenia's a wonderful heroine, she's intelligent, sweet, and has a very kind heart. She just wants to meet the man of her dreams and marry into wedded bliss, but she comes upon the roguish Grant who sends her heart galloping like a stallion in an open field! At times, I wanted to kick Eugenia in the butt for she lacked courage, but as time passed, she gained much more than that.
Grant is drawn to the beauty of Eugenia and her vivacious charms! He wants to help her meet the right man to marry, but acts differently when a young buck comes calling on Eugenia. Grant is so used to being a rogue that it's hard for him to believe he's in love, but time will show if Grants ready for the marriage mart!
The intrigue and mystery picks up in the second half of the story, and just as I was going to stop reading for the night, it picked up pace and I couldn't put it down! I had to know who the bad guy was, and how everyone was going to handle all the problems that start arising.
Overall, A WEDDING IN SPRINGTIME is a fun and lively romance, that stands out from the usual regency romance. There's plenty of intrigue to keep you hooked, and a sweet romance that blossoms throughout the story.
SUMMARY
Her Timing Couldn't Be Worse...
Miss Eugenia Talbot's presentation to the queen is spoiled by a serious faux pas—the despicable William Grant made her laugh, right in front of Her Majesty. Now Eugenia is ruined and had better marry—someone, anyone—at once...
And His Couldn't Be Better...
Roguish William Grant has never taken anything seriously in his life. Until he meets Eugenia Talbot, who makes him feel and do thing he never thought he would.
Now Eugenia's great sense of humor and kindheartedness may be her undoing, unless William can help her find a husband. To his surprise, that's the last thing he wants to do...
---
What do you think about this review?
Comments
No comments posted.

Registered users may leave comments.
Log in or register now!