"Camellia could not foresee the trouble a beauty pageant would bring to Roanoke."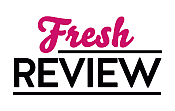 Reviewed by Leanne Davis
Posted August 10, 2013

Keeping track of a bunch of young girls for a beauty pageant is not Camellia's idea of fun. The leaders of the Roanoke Garden Society decide that it will be a good idea to get involved the Little Miss Begonia pageant to bring some much needed positive news to their organization and the city of Roanoke after an earlier scandal.
Since Camellia's job is to keep the Garden Society running, she gets dragged into maintaining the gardens and keeping tabs on the contestants. As usual, everything that can go wrong will.
The girls turn into raving lunatics when it comes to their competition. Dresses are ruined and nasty jokes are pulled. Meanwhile, someone is trying to sabotage the pageant. The gardens are destroyed Camellia is forced to save the mess.
When one of the judges is murdered, Camellia and her boyfriend, Rob will be dragged into another investigation as Cam rescues the pageant from total destruction.
The second in the Garden Society Mysteries, this book allows the reader to appreciate what hard working gardening is without doing any of the work. THE BEGONIA BRIDE takes us behind the scenes of the cutthroat world of the beauty pageant and the work that goes into them.
Cam and Rob make a great couple who are dragged into yet another investigation. The secondary characters are delightful. With such an interesting plot, the second book is better reading than the first which leads me to hope this series continues.
SUMMARY
Roanoke, Virginia, is home to some of the country's most exquisite gardens, and it's Camellia Harris's job to promote them. But when a pint-sized beauty contest comes to town, someone decides to deliver a final judgment …

A beauty pageant for little girls—the Little Miss Begonia Pageant—has decided to hold their event in a Roanoke park. Camellia is called in to help deal with the botanical details, the cute contestants, and their catty mothers. She soon realizes that the drama onstage is nothing compared to the judges row. There's jealousy, betrayal, and a love triangle involving local newsman—and known lothario—Telly Stevens. And a mysterious saboteur is trying to stop the pageant from happening at all.

But the drama turns deadly when Stevens is found dead, poisoned by some sort of plant. With a full flowerbed of potential suspects, Cam needs to dig through the evidence to uproot a killer with a deadly green thumb.
---
What do you think about this review?
Comments
No comments posted.

Registered users may leave comments.
Log in or register now!