"Abby gets involved in an investigation which could lead to her death."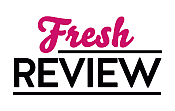 Reviewed by Leanne Davis
Posted August 9, 2013

Abby and Dutch are just weeks away from their wedding day. Abby is determined to walk down the aisle without her cane. To focus on that, she has decided, with the advice of her crew, not to get involved in the latest FBI case that Dutch is working.
Just as Dutch leaves to go to the scene of the latest suicide bombing, Abby gets a warning that Dutch is in grave danger. She follows him to the bombing site and gets dragged into the investigation, despite warnings from her crew.
With all this hanging over her head, this is not the time to lie to Dutch but that is just Abby finds herself doing. Dutch is dealing with Abby's sister, Cat, who is planning the wedding. As she discovers, Cat has gone way overboard. This wedding has taken on a life of its own. Abby runs back to the safety of the investigation. With the help of her friend, Constance, they are soon making progress.
Abby must watch out for her own safety as they get closer to identifying the killer. Ms. Laurie has chosen to switch between the recent past and the present with each chapter and it was sometimes a little confusing to keep track of where I was, if I had to put the book down for any period of time.
Ms. Laurie has also given two of her characters from the Ghost Hunter series bit parts in Abby's story. MJ and Gillie come to town for the wedding only to find themselves searching for Abby after it is discovered that she disappeared on her wedding day.
Except for the flipping back and forth of time (really just a matter of weeks), DEADLY FORECAST is fast-paced and kept my interest. Abby's life is never dull and you won't want to miss a minute.
SUMMARY
The New York Times bestselling author of the "fabulous whodunit"* Lethal Outlook is back with her newest Psychic Eye Mystery. Wedding bells are ringing for psychic Abigail Cooper, but her senses are tingling that fiancé Dutch is in danger….
It's said to be good luck if it rains on your wedding day, but Abby sees something darker than storm clouds on the horizon. She's just had a disturbing premonition of her fiancé's murder. Her husband-to-be has been assigned to a case involving a series of suicide bombings, and Abby's spirit guides warn her of imminent danger. FBI agent Dutch Rivers is keeping his cool, but Abby can't quell her anxiety. After another suicide bombing at a local beauty salon, Abby vows to do everything in her power to keep Dutch safe and get him to the altar. But on the morning of the ceremony, she finds herself in a dire situation, with time running out….
---
What do you think about this review?
Comments
No comments posted.

Registered users may leave comments.
Log in or register now!