"Tricia stumbles over another body and sets the town awhirl."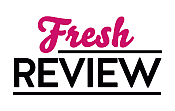 Reviewed by Leanne Davis
Posted August 9, 2013

Mystery Cozy | Mystery Woman Sleuth | Mystery
It's time for elections in Stoneham, New Hampshire...Chamber of Commerce elections. Tricia's sister, Angelica, is determined to beat the man who currently holds the post. It's a huge surprise to everyone when a local businessman throws his hat in as well. Stan Berry owns a local sign shop but no one else knows much about him otherwise.
After the nominations, everyone heads to the restrooms. Tricia can't wait that long and asks the clerk at the desk if there is another room she can use. She is directed to a small bathroom and as she heads in, she sees Stan Berry sitting on the toilet with a letter opener sticking out of his chest.
The police are looking at anyone with a grudge against Stan, including Angelica. Since this isn't Tricia's first murder, she can't help asking questions. Stan's son comes to town to learn more about the father he never really knew.
Meanwhile, Tricia is depressed and taking it out on anyone who gets too close. Her ex-husband comes to town to try and resurrect their marriage. Her on again, off again relationship with the police chief is going nowhere. Now, she has this attractive young man asking her out. It doesn't help that he is a suspect in his father's death.
With Angelica's help, Tricia will learn more than they could imagine about the unusual life of Stan Berry and who was driven to kill him.
The Booktown mysteries are favorites of mine. Ms. Barrett writes some intriguingly interesting mysteries with some fun characters. It's always entertaining to see what mischief Tricia and Angelica get into. She's managed to have Tricia find bodies in some unusual places, too.
SUMMARY
New York Times bestselling author of Murder on the Half Shelf Lorna Barrett delivers another compulsively page- turning Booktown Mystery in which amateur sleuth and bookstore owner Tricia Miles gets caught up in a local election that turns lethal… It's November in Stoneham, New Hampshire, and that means it's time for the Chamber of Commerce elections. The race is already a bit heated, as the long-standing Chamber president is being challenged by a former lover—Tricia's own sister, Angelica. Then local small business owner Stan Berry throws his hat in the ring. Unfortunately, it's not there for long when he's found murdered in the Brookview Inn. The murder weapon is a brass letter opener belonging to the inn's receptionist. Tricia knows there's no way the receptionist is a killer. And when Angelica asks Tricia to help clear her name and win the election, she sees little choice except to start snooping. She soon uncovers a ballot box full of lies and betrayals, and a chamber full of people who had grudges against the victim. But were they serious enough to lead to murder? And who truly had something to gain? Tricia will have to do some serious sleuthing before she pulls the lever on a killer.
INCLUDES RECIPES
---
What do you think about this review?
Comments
No comments posted.

Registered users may leave comments.
Log in or register now!