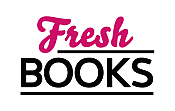 Books to enjoy in May! Let your reading blosson!
"It's very difficult to resist any of the characters that Quinn creates."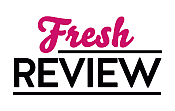 Reviewed by Annie Tegelan
Posted August 8, 2013

After a reckless duel that has left Hugh Prentice with a limp and pain to last a lifetime, he must also endure the wrath of one Sarah Pleinsworth, cousin to Daniel Smythe- Smith, the man he accidentally shot.
Sarah has never forgiven Hugh for his actions that resulted in the near destruction of her family. However, spending close company with Hugh for two weeks has drastically changed her opinion on him. No longer on the defensive, Sarah slowly learns the truth about Hugh, his father and those ties to Daniel.
Julia Quinn is a talented writer who has proven her worth time and time again in each of her novels. She displays her wit through clever dialogue that is nonstop fun on the part of the reader. Moreover, it's very difficult to resist any of the characters that Quinn creates. They are so friendly and so charming that you feel drawn to them on a visceral level.
The romance in this novel is fantastically written. Quinn journeys from hate to love in the span of 380 pages and each page is riddled with hilarious and loving moments. The small twist at the end is sure to get a kick out of readers and pick up the speed with its intense action and suspense. However, the best part of the book still remains upbeat dialogue that spans these pages. Loyal fans of Quinn do not want to miss out on THE SUM OF ALL KISSES.
SUMMARY

Hugh Prentice has never liked Lady Sarah Pleinsworth, and his opinion is confirmed when he overhears her yammering on about how she must get married this season or she will simply die. He's never had patience for dramatic females, and the words shy and retiring have never been in Sarah's vocabulary. Besides, even if he did grow to enjoy her company, it wouldn't matter. A reckless duel has left this brilliant mathematician with a ruined leg, and now, unable to run, ride, or even waltz, he could never court a woman like Sarah, much less dream of marrying her.

Sarah has never forgiven Hugh for the duel he fought three years earlier, the one that forced her cousin into exile, nearly destroying her family. But even if she could find a way to forgive him, it wouldn't matter. She doesn't care that his leg is less than perfect, it's his personality she can't stand.

But when the pair is forced to spend a week in close company they discover that opinions––even those firmest held––can, in fact, be altered. And when a kiss leads to two, three and four the mathematician may lose count and the miss may, for the first time, find herself speechless.
---
What do you think about this review?
Comments
No comments posted.

Registered users may leave comments.
Log in or register now!