"Finding More at Home Than He Expected"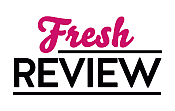 Reviewed by Ellen Hogan
Posted August 5, 2013

Lace Bettingfield had a crush on Pierce Hollister when they were in school. He was her brother's best friend and she was several years younger. They grew up in the town of Cupid, Texas. People wrote letters to Cupid and Lace was no different. However, her letter was never supposed to be seen. It was published in the paper and she was humiliated. Pierce went away and played football for the Dallas Cowboys. An injury sidelined him and he came home because his father had taken ill. Lace is all grown up and works at the Cupid Botanical Gardens. She along with several of her relatives are now the people that answer the letters to Cupid.
Pierce shows up at the hospital the same time as Lace and can't believe his eyes when he realizes who she is. He tells her from the first that he is going back to football and is only in town for a short time. Lace doesn't want to have anything to do with him, but her old feelings for Pierce have never left and she opens her heart to him again.
She has an opinion of him that Pierce wants to change and goes about trying to show her that he is not a shallow celebrity. Lace doesn't know how she is going to protect her heart when it's time for Pierce to leave and she is ALL OUT OF LOVE
This is the first book I have read by Lori Wilde. I can tell you it won't be my last. Loved Lace and all that she overcame in her life. From the stuttering as a child to the humiliation as a teenager to become a PHD and curator of the Botanical Garden. Pierce, however, goes through his change during the pages of the book. He comes to terms with there being other things in life besides celebrity and knowing that he really didn't do it for himself but for his father. He also healed his relationship with his brother. The storyline flowed easily and is the kind of book that you can't put down until it's done. A great way to while away the hours and get lost in a truly great story. ALL OUT OF LOVE will delight the reader and have them coming back for more.
SUMMARY
For years, a small group of women in Cupid, TX, led by Millie Greenway, have taken it upon themselves to keep the Cupid legend alive. Now Millie has roped her four disbelieving granddaughters into joining the cause.
Lace Bettingfield knows for a fact that the Cupid legend is bogus. As a shy sixteen–year–old, she left a letter at the statue and got nothing in return but heaps of embarassment when her letter ended up printed in the school newspaper. But now the boy she longed for is back in town and Lace can't help wondering...what if?
---
What do you think about this review?
Comments
No comments posted.

Registered users may leave comments.
Log in or register now!