"Exciting, Roamantic and Suspensful"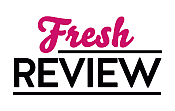 Reviewed by Louise Evans
Posted August 3, 2013

ONE LUCKY VAMPIRE, by Lynsay Sands is the story of Jake & Nicole, two people who do not want or need a partner in their life. But Marguerite Argeneau feels that they could possibly be life mates. The problem with Jake is he never wanted to be an immortal and after 3 yrs. of being immortal, he is still fighting what he is. Nicole is human and going through a nasty divorce to a man that only wants her money. Nicole has sworn off men for at least a year. Marguerite has her work cut out for her getting this couple together.
She convinces Jake to be Nicole's cook/housekeeper and not to tell her he is her bodyguard. Then she convinces Nicole that she needs someone to cook and clean for her, since she has so much work that she is behind on. Jake's profession is protecting people, and Nicole is a world famous painter, painting portraits of the rich and famous. Marguerite goes to visit Nicole in Ottawa to talk to her about painting a portrait of Christian and Carolyn as a wedding gift. There she learns that Nicole has had some very unusual home accidents, of course by reading Nicole's thoughts. Marguerite is convinced that Nicole's soon to be ex-husband is trying to kill her so he can have all of her money, not just half.
This is where she convinces Nicole she needs some help and that she knows the perfect person. When Marguerite brings Jake to Nicole's house, she is not expecting someone that is gorgeous and very yummy. Jake is not expecting Nicole to be as pretty as she is. This is where the story really takes off. There are several "accidents" that nearly get Nicole hurt or killed, but Jake is the one that suffers the worst of it. Towards the end there is a twist that the reader will never see coming and is fantastic.
I really enjoyed ONE LUCKY VAMPIRE, the story between the 2 main characters moved slower than other books in this series, but for Jake and Nicole's characters it worked beautifully. Ms. Sands really knows her characters and how to write them. I liked their personalities and the issues they overcame and in order to trust each other. I recommend this book whether your fans of Ms. Sands, her Argeneau series or just like a good romance, this book can be read as a standalone. ONE LUCKY VAMPIRE is a good read and you won't be disappointed.
SUMMARY
No one does wickedly funny and irresistibly steamy like New York Times bestselling author Lynsay Sands—especially in this red-hot romance between a reluctant vampire and the beauty who needs his help.
Luck be a vampire tonight . . .
When Nicole Phillips agreed to hire a housekeeper, she pictured someone a little frumpy and almost certainly female. Instead, she gets gorgeous, unmistakably male Jake Colson. The man is proving indispensable in the kitchen—and everywhere else. Except Jake might not be a mortal man at all.
. . . and every night
Who wouldn't want to be a tall, dark, powerful vampire? Jake, for one. He's barely had time to adjust to his newstate before he's roped into a family favor. Still, secretly playing bodyguard to sweet, sexy Nicole is turning out to be the wildest ride of his life. First, he'll put a stop to whoever's targeting her. Then he'll prove that this kind of love, and luck, happens only once in an eternity.
---
What do you think about this review?
Comments
No comments posted.

Registered users may leave comments.
Log in or register now!