"Suspenful, Exciting and Romantic"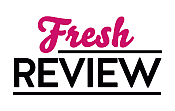 Reviewed by Louise Evans
Posted August 2, 2013

JAGUAR FEVER by Terry Spear is exciting, funny and sexy.
Maya Anderson is excited to learn that there are more jaguar shifters out there and cannot wait to meet more of her kind. Her brother Connor is less than thrilled that Maya is actively searching out others of their kind. Their mother raised them apart from other shifters for a reason, a reason that neither one of them know of, and to not trust anyone but each other.
Maya has done some digging and has learned they have cousins that live in the Houston area. Her over protective brother and his mate Kat are in Belize, she thinks nothing will happen if she meets two of her male cousins at a shifter bar in Houston. She is sadly mistaken.
As soon as she walks in she has the attention of every male shifter in the place. Her cousins are not there yet, but Wade Patterson and his twin brother David are. Maya feels that it is ok to sit with them until her cousins arrive, but she still cannot forget that Wade had initially wanted Kat. Wade had no idea that the jaguar that was protecting her in the jungle was her brother, he thinks that Connor had two mates. After some talking and dancing he learns the truth.
When her cousins Huntley and Everett get there they are surprised to see her with the Patterson brothers. After some secret talk among the guys, Wade has David keep an eye on Maya as he, Huntley and Everett go outside to talk. All four of them are in "The Service", a special group that enforcers the laws of shifters. Wade explains that he and David are there to get information about a hunter that is looking to buy a jaguar so it can be hunted on his property. There are some guys there that could possibly be who they are looking for.
There is a fight in the bar and the five of them get out, but not before David gets hurt by one of the guys that is in question. The group decides heading back to Maya's is the best place to spend the night. Wade learns that Maya is leaving the next day for Belize to meet up with Connor and Kat. He is thrilled because he and David are already booked on the same flight. He confides in Maya that they are going there to look for the hunters. Once in Belize JAGUAR FEVER takes a suspenseful, intriguing and exciting turn.
I highly recommend reading JAGUAR FEVER if you like shifter stories, a good romance or are a fan of Ms. Spears. Maya, Wade and David are amazing characters. They are funny, lovable and very loyal to each other and their species. The way Ms. Spears describes the décor of the club and the Amazon jungle almost make you feel like you can see the greenery and hear the birds singing, she makes me want to pack a bag and visit.
SUMMARY
She's being pursued by everyone, in more ways than one.
Even in an exotic world of humans, jaguars, and tantalizing creatures who shift between the two, Maya Anderson stands out from the crowd. Interest from human suitors is bad enough, but when male shifters give chase, the real trouble starts.
Who's the hunter and who's the prey?
Investigating the black marketing trade of exotic animals keeps Wade Patterson more than busy. When he and Maya both get entangled in a steamy jungle mission, it becomes impossible to tell who is being hunted or who the hunters are. Wade is desperate to survive this deadly game of cat and mouse. But it's Maya's piercing eyes that keep him awake at night.
---
What do you think about this review?
Comments
No comments posted.

Registered users may leave comments.
Log in or register now!