"Readers be prepared to get blown away by the characters and the premise of PASSION'S PREY."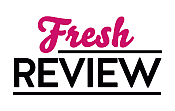 Reviewed by Darlene Kendall
Posted August 2, 2013

Xavier Santos-Markland (X) FBi and second-in-command to a paranormal faction leader is investigating a strippers club he believes sells a designer drug that is hazardous to both humans and shifters. Just as he settles in at his table, X catches a familiar scent, Caprise Delgado the woman he wants with an intensity bordering on the obsessive. Caprise also happens to be the sister of one of his best friends which up until this moment kept her off limits. Now all bets are off and before the night is over X will have all of her.
From the time she moved in with her brother and the Shadow Shifters Caprise has ignored her desire for X but now that they are alone she gives in to the fire burning between them. For most of her adult life, Caprise denied her wolf heritage but her wolf recognizes X and refuses to stay in the background.
Between the danger the rogue shifters bring in revealing to the humans that there are shifters living among them and the FBI agent determined to put X away for murder you would think these two would not have time to enjoy each other. You would be wrong, they burn up the sheets with their hunger.
Ready to go to war, X tries to keep Caprise out of the battle but now that her wolf has been set free, Caprise is ready to defend her family just as much as X. The present does not worry them but each is afraid their past will keep them from being together forever nevertheless one can hope love will have its way.
Readers be prepared to get blown away by the characters and the premise of PASSION'S PREY. This delectably sexy book features an alpha male and a strong female protagonist guaranteeing some unforgettable scenes I will remember for a long time to come. The interactions are not for the weak but for those who love some bite to the romance. Ms. Arthur vividly shows us every detail as these two create enough sparks to ignite the sheets and enough action to balance romance and adventure. This is the first book I have read in the Shadow Shifters series but it won't be my last. The excitement level begins on page one and does not let up until the very end.
SUMMARY
Caprise is tall, beautiful, exotic. A goddess in the flesh. A dancer, when Caprise takes the stage, she feels the power she holds over men—especially the man known as X. He watches her night after night. He follows her with hungry eyes. And he knows her deepest, darkest secret—her true animal nature… Xavier has always lived for the thrill of the hunt—and the pleasure of the kill. But now, as a shifter working for the FBI, he is dedicated to keeping a leash on the world's most savage predators. Keeping an eye on a gorgeous creature like Caprise is part of his job. But when a deadly new breed of half-human killer marks Caprise as his mate, Xavier must fight tooth and claw to save her—or risk losing the most sensual and exciting woman he's ever known…
---
What do you think about this review?
Comments
No comments posted.

Registered users may leave comments.
Log in or register now!