"Exciting plot and relatable characters"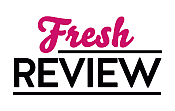 Reviewed by Samantha R
Posted August 2, 2013

Romance Historical | Romance Suspense
The Tudor court has never been a safe place to be. Artist Susanna and her fiancé Parker are constantly surrounded by politics and betrayal. Avoidance of it has become inevitable and so often, they find themselves doing whatever they can to remain in the royals' good graces. Were someone to set them up and accuse them of treason, it might mean their lives...
IN DEFENSE OF THE QUEEN is the third installment in this series revolving around the artist employed by the Tudors named Susanna. I hadn't read the first two going into this, but the author had subtle hints throughout that provided plenty of background for readers to known the basic story.
Unlike many main characters in Tudor novels, Susanna is not royal or a lady's maid. Instead, she is a painter who loves what she does, though the risk of being in such a court has and does put her life at risk. With her as a center character, you get to see what might life might have been like for people who weren't royal, but were still at court.
I loved how Susanna's love of art shown throughout the entire novel. It gave her character a strong personality, and I immediately felt drawn to her world. Her fiancé, Parker, is a strong man trying to protect her and unravel the many plots of court. He was often bold and intelligent, and I loved how he treated Susanna as an equal. Their romance was far from the center of the plot, but it played a large part in the heart of the novel. At the end of the day, these were two people who fiercely loved each other enough to do whatever was needed to protect the other and to fight to spend a lifetime together without being murdered for treason in the process.
The political intrigue was wonderfully done. There are a few different antagonists, one of which is Susanna's own brother, but the plot never became overwhelming or too confusing as can be the case where there is heavy political action. The true corruption of the court was shown through the lack of trust anyone had for others, and yet still, they often found themselves betrayed whether they expected it or not.
I half wish there had been more of King Henry VIII and Queen Katherine, but I'm half glad there wasn't. It made the story focus on who it was truly about, Susanna, rather than make it about them. Even so, it would have been nice to see more of the King and Queen, since they are such a big part of the story. Overall, I loved DEFENSE OF THE QUEEN, and if you enjoy historical novels, I would highly recommend you give this series a try.
SUMMARY
An artist never betrays her patron . . . especially one of the world's most powerful kings.
Susanna Horenbout has learned this lesson from the cradle. But when she receives a letter from her father telling her to do just that, she faces a dilemma. Betray Henry VIII, or carry out the request of her father's employer, Margaret of Austria, and pass secret information to Henry's queen, Katherine of Aragon.
Caught between the machinations of her husband and her nephew, the Emperor Charles, Queen Katherine needs all the allies she can get. But what can Susanna really do to help her, and even if she does, will it be enough?
Susanna and her betrothed, Parker——one of Henry's most trusted courtiers——balance on the knife's edge of treason as they try to make sense of both international and domestic conspiracies. Sometimes, it's better the enemy you know . . .
---
What do you think about this review?
Comments
No comments posted.

Registered users may leave comments.
Log in or register now!