"Power, Passion and Suspense Sing Throughout This Unusual Historical Romance"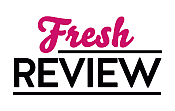 Reviewed by Diana Troldahl
Posted July 11, 2013

Jack Dalton is an escaped convict with one singular mission, to complete the act that sent him to Dunmoor Prison in the first place. When a group of mostly toffs forcibly enlists him to their cause, his one thought is to use them to get close enough to his target to fulfill his burning need to see his sister's murderer dead. That is, his only thought until he encounters the prim yet passionate Miss Eva Warrick.
Eva Warrick has been a member of Nemesis Unlimited for five years. They have done good work in that time, finding a measure of justice for those wronged by the upper echelons of society. Nemesis has used men of Dalton's ilk in the past to bring them the knowledge they seek but never has a man brought such inconvenient and pleasurable response to the time spent in his company.
I normally don't comment much on cover images, but the portrait used for the cover of SWEET REVENGE is one of the most fitting I've seen. There's no namby pamby Regency rake decorating this unusual historical romance, the brawny, sexy model with shadowed face and corded arms does a great job of representing the sheer bulk of a man after years of prison labor.
I have been reading Zoë Archer since first discovering her Blades of the Rose series and she has become one of my favorite authors. With this new series she has re-examined historical romance and brought some interesting twists to the table. The two main characters, Eva and Jack are not from the more usually used ranks of the Ton; rather they come from genteel poverty (Eva is the daughter of missionaries) and the dankest alleys of London (Jack was a skilled house breaker, boxer and body guard/bully boy before his stint in prison.)
The other characters are equally vivid. I am looking forward to book two in the Nemesis, Unlimited series to follow more of their stories Zoë Archer's central premise, that of a secret group seeking justice for those not powerful enough to gain it on their own, fits well with the swelling tides of reform discerned in this period of history. Best of all, Archer brings her powerful storytelling to a new series, one just as captivating as the rest of her work. The power, passion, suspense and romance sing throughout this tale of two very different people brought together by desire and their need to see justice done.
SUMMARY
When Jack Dalton escapes from Dunmoor Prison, he has only one thing in mind—finding the nobleman who murdered his sister and making him pay. But when he reaches the inn where the Lord Rockley is rumored to be staying, three well-dressed strangers are there to meet him instead. And the pretty blonde is aiming a pistol right at his head …
Joining Nemesis, Unlimited has made Eva Warrick much more than the well-mannered lady she appears to be—one who can shoot, fight, and outsmart any man in the quest to right the injustices so often suffered by the innocent. She's not afraid of the burly escaped convict, but she is startled by their shared attraction. She and her partners need Jack's help to get to Rockley, but Eva finds she wants Jack for scandalous reasons all her own…
---
What do you think about this review?
Comments
No comments posted.

Registered users may leave comments.
Log in or register now!