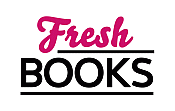 Cuddle up with a great read in November
"Humpreys changes focus in her new series from Shapeshifters to Vampires"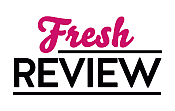 Reviewed by Rachel Williams
Posted July 8, 2013

Olivia Hollingsworth is a 300 year old vampire running a popular human nightclub in New York City; a club staffed by her own coven of vampires. Olivia has lived a long, lonely life as a vampire; however, as her true love Douglas was killed the night she was changed into a vampire. Olivia has been having vivid dreams about her great love in the past few months; vivid, realistic dreams. When a human is killed and drained one night after leaving her club, the police come to investigate the death. Into her club walks Doug Paxton, and Olivia immediately recognizes him as her Doug. He doesn't recognize Olivia, but the attraction is immediate. Olivia wonders if Doug has come back to her as her true mate, but he is not a vampire. The vampires have legends of bloodmates, vampires who are bonded soul mates and daywalkers; but this has been passed off as a myth by the vampire council. Still, the attraction between the two cannot be denied.
The vampire council, or Presidium, believes that Olivia's progeny Maya is involved in the human death, as she was seen flirting with the human shortly before he left the club. Olivia is called before the local council and district czar Augustus, who has already decided that Maya is responsible for the death without any proof. Olivia has discovered that the death was caused by a rogue, unregistered vampire. Before she can lay her evidence before Augustus, another human is murdered in a gruesome fashion; also with a connection to Olivia's club. When Olivia determines that this death was caused by yet another rogue vampire; she comes to realize that a vampire is creating a coven of unregistered vampires, who are killing humans in a feeding frenzy. What Olivia doesn't know is how or why the murders are being tied to her club.
As a former Sentry for the council, Olivia is given the orders to hunt down the nest of the rogue vampires and destroy them. Doug is in the middle of his own police investigation with his partner, until the fateful night when the rogue vampires attack the pair and kill his partner. This is when Doug comes to discover the existence of the vampire world. This knowledge alters Doug's slant on the investigation, as well as his relationship with Olivia. They begin to work together to end the bloody murder spree, and a whole new world opens up to Doug.
TALL, DARK, AND VAMPIRE is the first book in Sara Humphreys new Dead In The City series. The wordbuilding and foundation for the author's vampire world is solid for the most part. Fans of Humphreys The Amoveo Legend will be pleased to find that there are crossover appearances and storylines from that series. This is an enjoyable beginning to what looks to be a very good series.
SUMMARY
The last person Olivia Hollingsworth expected to see at her Greenwich Village vampire club was her one true love, Doug Paxton—whom she believed to be dead for centuries. Olivia thought she had moved on, but when Doug reappears, her heart knows she'd rather die than lose him again.
Ever since Doug can remember, a red-haired siren has haunted his dreams. He never thought she could be real until he goes to investigate a murder at Olivia's night club. However, as the bodies keep piling up at her feet, he must fight to prove her innocence—even if it costs him his life...
---
What do you think about this review?
Comments
No comments posted.

Registered users may leave comments.
Log in or register now!