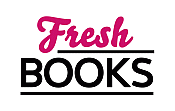 December's Must-Reads: Top Books to Close Out the Year with a Bang
"A thought-provoking and heartbreaking suspense story..."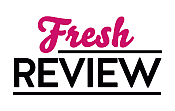 Reviewed by Rachel Williams
Posted July 7, 2013

Anna Silver has received a frantic phone call from her father, ex-convict Davis Silver. He tells her someone is after him and he's in danger. Davis also tells his daughter that he's mailed her something, a letter containing vital information, and that she knows where to find it. Then the phone call abruptly cuts off. A short time later, Anna learns her father is dead. The police say that Davis was running from the security force of the company he worked for. Apparently, Davis, the accountant for the firm, had been stealing money and sending it to offshore bank accounts. Anna is skeptical, but as this is exactly why her father was sent to prison in the first place, what's not to believe about it? Unfortunately, Anna can't imagine where to find whatever her father has sent her. She knows something is wrong about the whole thing, and thinks the police are too complacent and eager to write off his death as accidental. She decides to turn to her father's trusted friend Brent Carver for help.
Brent is more than just her father's friend; he was her father's former cellmate in prison. Brent had spent 20 years in prison, from the time he was 16, for the murder of his father. Now on parole, he spends his time quietly in his remote home on the Pacific Coast of Canada; painting, and keeping to himself. After Anna arrives, the pair finds that there is more to her father's death than has been let on. Davis was murdered, and whatever he sent to Anna, these people want back; and are willing to do whatever they have to in order to retrieve the information. Rand, the strong arm of the firm, quickly discovers where Anna has gone for help, and sets out after her with his henchmen. Since Rand has had no qualms about murdering anyone who gets in his way, the pair go on the run for their lives; and to try to find the information Anna's father was so desperate to get to her.
Although occasionally gruesome, the tone in DARK WATERS is relatively low-key and suspenseful. This is much more a character driven story than action driven, though there is plenty of that. Brent and Anna both have painful childhoods, and as they come to know the other better; they begin to let down their guard and confide in the other. Trust is a huge issue for both of them, and as they let the other into their innermost secrets and pain, their connection deepens. With Rand hot on their heels, however, they must temper their burgeoning relationship with attempting to stay alive long enough to find what Anna's father wanted her to know.
This is quite the intriguing story, and the why behind Davis Silver's original fraud conviction was a heartbreaking revelation. Toni Anderson has written a thought-provoking story here, one that will stay with the reader for quite some time.
SUMMARY

Danger once again laps at the shores of Barkley Sound, the Graveyard of the Pacific...

Since her rocky childhood and its abrupt, brutal ending, schoolteacher Anna Silver hasn't given her trust easily. But when her estranged father gets in over his head—again—and winds up dead, his last message to Anna is as clear as it is insistent: she's in danger and Brent Carver, the man with whom he shared a prison cell for five years, is the only person she should turn to for help. With nowhere else to go and with her father's killer on her trail, Anna flees to what she hopes is safety.

Tucked into the west coast of Vancouver Island, Brent Carver's isolated home hasn't seen many visitors. And his friend's daughter is the last person he ever expected to grace his doorstep. She's in trouble, and he can't deny her protection...just as he can't deny his attraction to the independent beauty. As their passion sparks into flame, the perfect storm brews off the coast of his island home, bringing with it a sadistic killer hunting Anna and the secrets she's come close to uncovering.
---
What do you think about this review?
Comments
No comments posted.

Registered users may leave comments.
Log in or register now!