"Old sins have long shadows in this romance"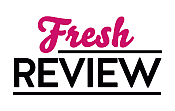 Reviewed by Clare O'Beara
Posted July 7, 2013

Romance Contemporary | Romance
That old mine above Whiskey Creek was boarded up fifteen years ago - after a death. Noah Rackham, out trail riding in the Sierra Nevadas on his mountain bike, hears a cry for help and after a struggle manages to haul a young woman to safety from the mine's depths. She's scantily clad, freezing, and gives him some story about sleepwalking which he doesn't believe for a minute. But she's too scared to tell him the truth.
Addy Davies has recently come HOME TO WHISKEY CREEK to care for her grandmother, but someone doesn't want her around. That person kidnapped her and threw her down the mine shaft, the last place in the world she wanted to be. She was there fifteen years ago... when Noah's brother died at a drug-addled graduation party. Addy's grandmother runs a restaurant which inspired the girl to qualify as a chef, but she's not going to settle back in town. Noah meanwhile opened his own bike store, and rides in races. He really wants to help Addy, and thinks she must be the victim of domestic violence, but what can he do if she refuses to report the matter? Addy is certain that the trail leads back to that party, and the kidnapper has to be one of four men still living in town.
I liked how Addy bravely faces the inquisitive townsfolk; the police, the kids she grew up with, the potential attackers, as we see her stubborn streak emerge and her determination to help her grandmother. She's a survivor. Noah is naturally curious, with no idea what happened that past night, but he has his own problems determining his best friend's sexuality and deciding how to react when the guy comes out. The town of Whiskey Creek is ably written, on the brink of change - just one free wi-fi cafe - but built on tradition and Victorian homes. I found it a good combination as people still gather to chat, while a web designer lives in town and the cafe sells latté and mocha frappucino.
Brenda Novak has written several romance novels set in Whiskey Creek but has managed to make this one read perfectly as a standalone. If you have visited the town before you'll be glad to catch up on friends, and if not, HOME TO WHISKEY CREEK would be a good introduction.
SUMMARY
Sometimes home is the refuge you need—and sometimes it isn't

Adelaide Davies, who's been living in Sacramento, returns to Whiskey Creek, the place she once called home. She's there to take care of her aging grandmother and to help with Gran's restaurant, Just Like Mom's. But Adelaide isn't happy to be back. There are too many people here she'd rather avoid, people who were involved in that terrible June night fifteen years ago.

Ever since the graduation party that changed her life, she's wanted to go to the police and make sure the boys responsible—men now—are punished. But she can't, not without revealing an even darker secret. So it's better to pretend….

Noah Rackham, popular, attractive, successful, is shocked when Adelaide won't have anything to do with him. He has no idea that his very presence reminds her of something she'd rather forget. He only knows that he's finally met a woman he could love.
---
What do you think about this review?
Comments
No comments posted.

Registered users may leave comments.
Log in or register now!