"This murderer is not playing by the rules!"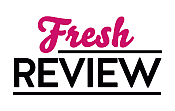 Reviewed by Viki Ferrell
Posted July 2, 2013

Mystery Historical | Inspirational Mystery
Drew Farthering is the very young, popular and stylish master of Farthering Place. His mother and step-father, Mason and Constance Parker, also reside there. The Parker's give a party, where a business partner of Mason's is shot in the head in their greenhouse. Drew and Mason's American niece Madeline discover the body. The next morning, Constance is found dead in her bed. This seems to be more than just a coincidence. Drew and his best friend Nick decide they will do their own investigating when the local Chief Inspector is not moving fast enough to suit them. Madeline will not be left out. The three of them band together using mystery writer Father Knox's rules of murder to find the killer. As the investigation goes on, they discover that the killer is doing this all the wrong way, according to Father Knox.
Juliana Deering gives us an enchanting mystery set around an England country estate in the 1930s. The main characters are delightful, surrounded by a host of somewhat quirky supporting characters. As the investigation ensues, they discover that everyone is not who they appear to be. The dialogue is filled with humor and sarcasm, which moves the story along beautifully. The trio discovers a secret passageway, as well as much scheming, embezzling, more murder and mayhem. Drew also learns that there is more to life than living off of family money and having no real purpose in everyday life. RULES OF MURDER is a wonderful, inspirational novel for those of you who love a good murder mystery. This one is a winner!
SUMMARY
Downton Abbey Meets Agatha Christie in This Sparkling Mystery
Drew Farthering loves a good mystery, although he generally expects to find it in the pages of a novel, not on the grounds of his country estate. When a weekend party at Farthering Place is ruined by murder and the police seem flummoxed, Drew decides to look into the crime himself. With the help of his best friend, Nick Dennison, an avid mystery reader, and Madeline Parker, a beautiful and whip-smart American debutante staying as a guest, the three try to solve the mystery as a lark, using the methods from their favorite novels.
Soon, financial irregularities at Drew's stepfather's company come to light and it's clear that all who remain at Farthering Place could be in danger. Trying hard to remain one step ahead of the killer--and trying harder to impress Madeline--Drew must decide how far to take this game.
---
What do you think about this review?
Comments
1 comment posted.
Re: This murderer is not playing by the rules!

Oh, thank you so much for the lovely review. I'm so happy you enjoyed the book.

More to come! :)

Julianna Deering (DeAnna Julie Dodson)
(DeAnna Dodson 4:30pm July 2, 2013)
Registered users may leave comments.
Log in or register now!