"Working a case of date rape enables a psychic and a filter to find their lost love."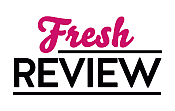 Reviewed by Kay Quintin
Posted June 30, 2013

Romance Paranormal | Romance Suspense
Destin Mortin is a psychic previously working for the FBI until a disastrous case ends her job in that capacity. Now working for Elise "Oz" Oswald, she is the best in tracking rapists through her dream-like visions which ultimately cause her horrendous nosebleeds and severe headaches while in her trances, along with awful nightmares. Destin carries hidden nightmares of her own which she has created internal shields to keep her secrets from others.
Destin worked with Caleb Durand closely until 5 years ago when he walked out on her. Caleb was her filter and protected her as they worked closely together. Deeply in love with each other and totally in sync Caleb's desertion was a complete mystery to Destin. Now her boss has enlisted Caleb from the FBI to work with Destin on a high priority series of date rape cases at the college in Charlottesville, Virginia. Working together again is against the grain for both of them but neither has an option since they complement each other's abilities in solving cases. Both realize Oz is hiding an important facet of the case but they eventually uncover the source as they survey the campus and observe the students and faculty. None of this is accomplished without slipping back into why he left Destin and involving them again in the hot and passionate sex they are driven to.
THE UNWANTED is the first I have read by Shiloh Walker and was very pleased with the excitement and subject of psychics working to bring the culprits of date rapes to justice. The amazing abilities and talents of a psychic are most interesting, which adds great dimension to the tale. This author is exceptionally talented and was able to hold my devoted interest throughout the story. The only complaint is that I was so engrossed in the story that it ended too soon for me! Thank you, Shiloh!
SUMMARY
She doesn't want him. He doesn't need her. Like hell…
An FBI Psychics Novella
Destin Mortin's psychic gift comes with an ugly twist—she excels at tracking down violent rapists. But it's rough on relationships. Once, her partner Caleb was her everything: filter, shield, rescuer, lover. The only man who didn't think her a freak. Then he walked away.
Destin turned her back on the FBI to work for a private agency, but now a particularly horrendous case has come up, and her boss wants her paired with only the best.
For Caleb Durand, leaving Destin was an act of self-preservation. Every time she flung herself headlong into dangerous situations, every time he nursed her through soul-crushing visions, he'd died a little more inside.
Now they are forced to work together one last time. Tragedy has changed them both, but Caleb knows if he lowers his shields for an instant, he won't have an icicle's chance in hell of resisting the temptation to lose himself in her wild power.
But to catch the rapist, it's exactly what he'll have to do.
Warning: Contains tortured souls who have lost love and pined for their missing half, a woman who can see evil, and a hot FBI agent.
---
What do you think about this review?
Comments
No comments posted.

Registered users may leave comments.
Log in or register now!