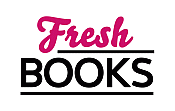 Summer reads begin in June!
"A realistic look into the life of a woman who is quite different from her family."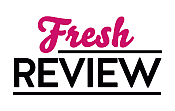 Reviewed by Rosie Bindra
Posted December 1, 2005

Sara Lyons has deep secrets that no one in her family know about. When a neighbor notifies Sara's niece Janice that Sara's been missing for the past few days, it leads her family to discover that they know very little about her and what kind of person she was.
This story is about Sara's journey from childhood to adult, which is riddled with traumatic events in her personal life. She becomes pregnant at a young age and is forced to have an abortion that leads to a hysterectomy. Following that, her parents, seeing no other path for her, force her into a marriage with a man who turns out to be a violent abuser. We learn about a secret relationship she has with another woman -- something that was very taboo during her time. And of her second marriage to a gentle man who's involved with secret government projects.
BEYOND ALL DESIRING is the kind of book that makes you realize that you're not the first generation to discover everything. Yes, our parents, aunts and uncles all basically did the same things we did growing up. They have a past and secrets we're likely never to know. I thought this was a fantastic book that looks into the life of a woman who didn't conform to the rules of society in her time. Sara was her own woman and she marched to her own beat. I found that I didn't like her family much, especially having learned so much about the type of woman she was, but that's part of it as well. Her family judges her based on what they see and know, but no one can truly know exactly what kind of a life a person lives. A wonderfully realistic story about a woman who's the odd one out in her family but in the end is the one who makes a major difference in their lives.
SUMMARY
When Sara's niece, Janice, is notified that her sharp-witted aunt, now in her 80s, hasn't been seen for several days, Janice's panicky drive to find out what's happened begins our journey of discovering that Sara has led a life very different from what her relatives and friends assume.
Historical events of the mid-to-late 20th Century form a backdrop to Sara's often tumultuous personal life, which we follow from Trenton, NJ, to Washington, DC. As Sara visits an art museum exhibit about Buddhism, we learn of her two marriages--the first to an abusive man and the second to a kind man who was involved in top secret projects and who develops a bizarre illness. We discover her long but secret love relationship with a woman. And we learn of hidden booklets which hold the key to yet another secret. Stylistically innovative, Beyond All Desiring is realistic and magical, erotic and spiritual. It gives us a rare look into the heart of a woman who was "different" in a time of conformity, and who ultimately made a big difference in the lives of those close to her.
---
What do you think about this review?
Comments
No comments posted.

Registered users may leave comments.
Log in or register now!