"When two empires clashed on the veldt"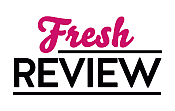 Reviewed by Clare O'Beara
Posted June 16, 2013

Picture The Clan of the Cave Bear with Zulus in the place of Neanderthals. A white girl is washed ashore from a shipwreck and raised in a Zulu village, well aware that she is British but seemingly in no hurry to return her own culture. This is set in 1878 when the raiding Zulus and colonising British are about to clash. As in the earlier book, Elizabeth knows that an aspiring clan leader hates her and if he comes to power she would do well to leave.
DAUGHTER OF THE SKY is how Elizabeth is sometimes called, for her red hair is like a bird. She learns that the British in Natal have demanded the Zulu king must disband his army and military rule, and be overseen by a British appointment. As the whole kingdom is run by military means this is not an option, and war seems inevitable. Lindan, a warrior who rescued Elizabeth, must pick up his spear. The clan chief says that if the girl returns to her own people now, the Zulu may suffer retribution for keeping her, and asks her to spy instead. She decides to agree.
"An empire is a very big thing to hate," says a scout wisely. Dressed as a teenaged boy and driving a cart with fresh meat, the brave girl inveigles her way into the underfed, overdressed redcoats' camp. Captain Burdell discovers her to be female but lets her pretend to be his batman to protect her. Names such as Rorke's Drift and Isandlwana will be familiar to those who watched Zulu and it must have been a marvelous, and frightening, spectacle to see the impi on the move. The athletic warriors believe that their wisemen will put muti, magic, on their shields but Elizabeth is knowledgeable about Martini-Henry rifles. The girl's position in two worlds is also reminiscent of the film Avatar where no matter what she does she is betraying her people.
Another quote - there is one before each chapter - which rings true is from a Zulu king, but could have been said by many invaded peoples over the world. "First comes the trader. Then the missionary. Then the red soldier." Michelle Diener has told the history well and with such appalling losses of life as occurred we are keen to see how Elizabeth can ever find happiness. DAUGHTER OF THE SKY is very readable and has a wonderful sense of place, and will interest many people keen to try an unusual historical romance.
SUMMARY
The Victorian Empire has declared war on the Zulus if they don't accede to their outrageous demands. The clock is ticking down to the appointed hour. With no idea why the British are marching three massive columns of men and guns towards them, one Zulu general is prepared to take an impossible risk. But the life he's gambling with isn't his own . . .
The sole survivor of a shipwreck off the Zululand coast, 15 year-old Elizabeth Jones is taken in by the Zulus, the people of the sky. Six years later, her white skin becomes useful to the Zulu army as they try to work out why the Victorian Empire has pointed their war-machine at the Zulu nation. Elizabeth is suddenly Zululand's most important spy.
While infiltrating the British camp, Elizabeth's disguise as a young soldier is uncovered almost immediately by Captain Jack Burdell. However, he believes the tale she spins of searching for a missing brother and shields her from discovery, allowing her to bunk in his tent and giving her a job as his batman. Burdell is war-weary and disillusioned - no longer willing to follow regulations at all costs.
But as Elizabeth and Jack explore their growing attraction to each other, the two armies move towards their inevitable clash. Elizabeth is torn between the guilt of betrayal and her fierce loyalty to her Zulu family, and when Zulu and British meet on the battlefield, both she and Jack find their hearts and their lives caught in the crossfire
---
What do you think about this review?
Comments
No comments posted.

Registered users may leave comments.
Log in or register now!