"If there is one author that defines Urban Fantasy, it is Ilona Andrews."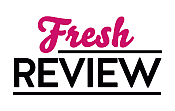 Reviewed by Annie Tegelan
Posted June 16, 2013

Ilona Andrews has penned the best book in the Kate Daniels series to date with MAGIC RISES. Mercenary, Kate Daniels and her mate, Curran aka the Beast Lord are faced with a crisis that is taking the lives of the Pack's beloved shapeshifting children. Their small bodies are unable to control their beast sides, resulting in tragic deaths. They learn that there is a medicine that can help them. However, it lies heavily guarded in the European packs far away from their home. In a desperate attempt to save their Pack's children, Kate and her crew stride headstrong into danger that will only get more challenging as the days go on.
Politics and the threat of war is a constant throughout the book. Yet Kate and Curran will experience something that will shake the very ground they stand on and test their loyalty to one another. In the most heartbreakingly emotional storyline that Andrews has adapted in the series, MAGIC RISES will have you laughing out loud at some of the antics while also tearing your heart out with its losses.
Kate Daniels has been my top favorite heroine for a long time. However, in this latest installment, we see a much more vulnerable side to her. We see her emotions written plainly across her face. We see the hurt she is trying to hide and we see the depth of her love for Curran. Detailed worldbuilding is often what fans go for when reading an Ilona Andrews book, but after reading this, they will see their talents in creating multidimensional characters as well.
Say goodbye to sleep because you won't feel the need for it when you have this hot little number in your hands. An all- nighter material, MAGIC RISES has blazing hot action, heart- stopping emotion, and quick wit banter all in one delicious package. If there is one author that defines Urban Fantasy, it is Ilona Andrews.
SUMMARY
Atlanta is a city plagued by magical problems. Kate Daniels will fight to solve them—no matter the cost.
Mercenary Kate Daniels and her mate, Curran, the Beast Lord, are struggling to solve a heartbreaking crisis. Unable to control their beasts, many of the Pack's shapeshifting children fail to survive to adulthood. While there is a medicine that can help, the secret to its making is closely guarded by the European packs, and there's little available in Atlanta.
Kate can't bear to watch innocents suffer, but the solution she and Curran have found threatens to be even more painful. The European shapeshifters who once outmaneuvered the Beast Lord have asked him to arbitrate a dispute—and they'll pay him in medicine. With the young people's survival and the Pack's future at stake, Kate and Curran know they must accept the offer—but they have little doubt that they're heading straight into a trap…
---
What do you think about this review?
Comments
2 comments posted.
Re: If there is one author that defines Urban Fantasy, it is Ilona Andrews.

Excellent review. I can't wait to read it! I mean, I already
wanted to read it, but now I REALLY want to read it, so thanks
a lot! (she said, a little sarcastically, because I still have
to wait when I want to read it NOW!)
(Roswita Hildebrandt 11:23am June 17, 2013)
They are always on my auto buy list and one of the few authors
that has a permanent spot on my bookshelf.
(Judith Cauthan 1:05am June 18, 2013)
Registered users may leave comments.
Log in or register now!