"Bookbinder Must Prove Her Sister Innocent of Murder"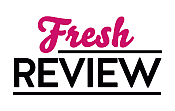 Reviewed by Min Jung
Posted June 15, 2013

Mystery Cozy | Mystery Amateur Sleuth | Mystery
It isn't particularly unusual when Brooklyn Wainwright is asked to restore a cookbook, since she's a bookbinder, but she didn't expect the domino effect that this simple request would have. The client was her sister, Savannah, who is a chef who graduated from the Cordon Bleu in Paris, and the book is to be a gift to her ex-boyfriend (and fellow Cordon Bleu alum) Baxter Cromwell at the opening of his new restaurant, to which he has also invited other former classmates so they can each feature their cuisine one night per week.
When Savannah gives the book to Baxter, one of their fellow chefs seems quite angry, which Brooklyn notices since it seems to be an usual reaction. Savannah tells Brooklyn not to worry about it, but Brooklyn can't help but to worry when Baxter ends up dead before the night is over. Unfortunately, since Savannah is the one who found Baxter, she immediately becomes a suspect.
Brooklyn, who has now has a habit of finding dead bodies, decides she needs to do whatever it takes to clear her sister's name. Brooklyn's boyfriend Derek, who is a security expert and happens to have a good relationship with the detectives working Baxter's murder, is able to serve as an intermediary -- both letting the detectives know that there are better suspects than Savannah and helping Brooklyn get some inside information. As the investigation continues, Savannah finds out that nearly chef who knew Baxter had a reason to want him dead.
The mystery deepens, however, when Derek gets a look at the copies Brooklyn made of the cookbook pages before she restored it, convinced that the cookbook could be more valuable than Savannah realised. Derek calls his brother Dalton, a cryptographer for MI6. Dalton drops everything and flies to the U.S. to examine the copies and discovers a secret code buried among the pages. Could this have anything to do with Baxter's murder, or is this an extra mystery?
The more Bibliophile Mystery books I read, the more I love them. Brooklyn is such a smart, savvy, witty character who has enough flaws to make her human, but not so many that one wonders how she's able to solve mysteries. Her relationship with Derek has evolved in an organic way that has been pleasant to follow, and Dalton was a great character, as well. I hope he continues to make appearances in future books, and I wouldn't mind getting to know the rest of Brooklyn's family, as well -- not just her mildly eccentric mother. All in all, this series keeps getting better, and I look forward to each installment eagerly!
SUMMARY
It's a recipe for disaster when bookbinder Brooklyn Wainwright is asked to restore an antique cookbook….
Brooklyn has always been a little obsessed with food, but it was her sister Savannah who became a chef, graduating from the prestigious Cordon Bleu school in Paris. She and her classmates all went on to successful careers, but none of them achieved culinary superstardom like Savannah's ex-boyfriend Baxter Cromwell.
When Baxter invites the old gang to participate in his new restaurant's gala opening in San Francisco, Savannah looks forward to seeing her friends, and even asks Brooklyn to restore a tattered cookbook—an old gift from Baxter—as a present for him. But Brooklyn immediately recognizes that the book, which has strange notes and symbols scrawled in the margins, is at least two hundred years old. She thinks that it probably belongs in a museum, but Savannah insists on returning it to Baxter.
Shortly after receiving the gift, Baxter is found dead, with Savannah kneeling over him, bloody knife in hand, and the rare cookbook has disappeared. Brooklyn knows her sister didn't kill him, and she suspects the missing cookbook might lead to the real villain. Now Brooklyn will have to turn up the heat on the investigation before Chef Savannah finds herself slinging hash in a prison cafeteria.
---
What do you think about this review?
Comments
No comments posted.

Registered users may leave comments.
Log in or register now!