"Leaving New York for a new start in North Carolina was not the best decision for this couple."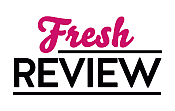 Reviewed by Unassigned 1_Reviewer
Posted June 13, 2013

Alan and Heather Hammerstun are at a rocky place in their marriage following two miscarriages. When Alan inherits his estranged uncle's old house in rural North Carolina at the edge of the Great Smoky Mountains, he sees it as a way to leave New York -- and a new beginning for their relationship. Alan has taken a teaching position in a nearby community college that starts in the fall, so he'll have all summer to fix up the dilapidated house. He also hopes the change of location will help Heather's depression. However, his expectations may be a bit out of sync with reality.
While clearing the backyard, Alan discovers an opening into the forest with white stones marking a path leading to lake in a clearing in the woods. Each stone has a different symbol on it, but none that he's ever seen before. When Alan dips his fingers into the icy cold water, he feels a difference in his body. Alan's neighbors are friendly, but issue a dire warning to respect the lake's power and stay away from it. But it calls to him nightly in his dreams and he can't stay away. Soon he is taking nightly swims in the lake, which give him renewed strength and stamina. Thinking the waters may help Heather, he starts filling a jug with the water and leaving it in the refrigerator for her to drink. The results are nothing short of miraculous. So how could the lake water not be beneficial?
When an old Indian relates the lake's history to Alan, he tells him that not only does the lake give, it also takes away. He cautions that even though you may think you're using the lake, the lake is actually using you. And there will be a price to pay for its powers. Alan has no idea the horrible consequences he will endure for not heeding the admonitions.
CRADLE LAKE by Ronald Malfi is riveting, idiosyncratic horror at its best. Malfi ratchets up the tension with each new bizarre incident leaving readers breathless with anticipation of the final outcome. CRADLE LAKE is a cleverly written horror experience for fans of the genre.
SUMMARY
When Alan Hammerstun inherits a quaint ranch house in the foothills of the Great Smoky Mountains, he and his wife Heather seize the opportunity to leave New York and the haunting aftermath of two miscarriages.
Eager to start over in the rural North Carolina town, they hope this new beginning will be the antidote to Heather's severe depression. For a time everything seems perfect. Too perfect, in fact. The neighbors are all young, handsome, healthy, and friendly.
While surveying his new property, Alan finds a dirt path through the forest designated by stone markers carved with strange symbols, which culminates in a grassy clearing. One night Alan dreams the path ends at the foot of a lake and dives in; when he awakes gritty with lake grime and improved health and strength, he wonders if it could cure Heather's depression and infertility as well.
When the townspeople warn Alan of the lake's powers, he must decide if the community's secret is a nightmare or a miracle.
---
What do you think about this review?
Comments
No comments posted.

Registered users may leave comments.
Log in or register now!