"Get ready for an adventure that feels so real you'll think you are part of the story!"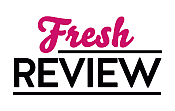 Reviewed by Amy Remus
Posted June 11, 2013

There is a lot going on in MIDNIGHT ALIAS. Each of the characters that Elle Kennedy has crafted has such depth and a personal story that weaves together in an overall intriguing plot. You can't help but fall in love with her characters (the good guys anyway) and want to read more about them all. I love that in a series! MIDNIGHT ALIAS is mainly about Olivia and Luke, however, we also get to read about Trevor and Isabel, which is set up very nicely for the next book in the series. MIDNIGHT ALIAS starts out with Olivia's heartbreaking story and I almost wanted to put the book down because of the emotion I was feeling for her. It was just so real and I feared for her so much. Once Olivia figured out who Luke and his partners were and their purpose, I felt like I could relax just a little.
Luke has that quiet confidence about him. He isn't afraid to speak his mind and Olivia seems to welcome that. She sometimes lets her thoughts come out before she can reign them in too, so it is quite fun to watch the dialogue between Luke and Olivia. Even though the two of them have a lot to overcome if their relationship is going to work out, you definitely cannot deny the attraction they have for one another. Elle Kennedy does a fantastic job with the romance and passion in this book. It really fit the story and the characters well. The intimate scenes were nicely written and appropriate for the story.
As for the suspense part of the book -- just wow. While reading MIDNIGHT ALIAS, you will experience a wide range of emotions from fear and anger to joy and relief. The plot continues to thicken as they say and that just engages the reader even more. Just when you think the job is done, another thread is unraveled. At the end of the book, I felt satisfied and relieved. All the plots were tied up nicely (or set up for the next book) and I have to say I felt a little tired emotionally!
If you are looking for a fast paced romantic suspense story with a nice balance of romance that is both sweet and passionate and action that will make you feel as though you are part of the story, I highly recommend MIDNIGHT ALIAS by Elle Kennedy.
SUMMARY
She's smart, seductive, and in way over her head.
He's her only way out.
An undercover DEA agent has gone off the radar. Suspecting an internal mole, the government needs Luke Dubois and his elite team of operatives to recover their man, and the New Orleans native thinks he's found his way inside the dark underbelly of Manhattan: Olivia Taylor, the girlfriend of a mob boss and the sexiest woman he's ever laid eyes on. His new mission objective? Get past Olivia's defenses and convince her to take a chance—on him.

All Olivia wanted was to finish law school and live a normal life, but that dream was shattered when one dangerous night put her deeply in a mobster's debt. Now Luke and his team will help her escape—in exchange for intel on the missing agent. But Olivia doesn't anticipate her intense attraction to the reckless Louisiana charmer or that she'll be forced to risk everything—including her heart.
---
What do you think about this review?
Comments
No comments posted.

Registered users may leave comments.
Log in or register now!