"If Rio's just a human girl, why are so many supernaturals interested in her?"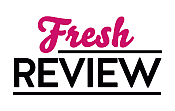 Reviewed by Rosie Bindra
Posted June 9, 2013

When bike messenger Rio Jones witnessed a supernatural criminal heavyweight kidnap a little girl while on a job, she only has one option; to pack up her stuff and hide. In order to find the kid and keep her safe, she knows she'll have to hire the man some people refer to as the Dark Wizard of Bordertown, the very man who recently rejected her advances. Even so, Rio knows that if anyone can solve the mystery behind the kidnapping of the little girl and get her back, it's Luke.
Cursed immortal Luke Oliver is a private investigator trying to distance himself from his past but, somehow, it keeps catching up to him. When the League of the Black Swan contacts him with instructions to get involved with Rio, a woman he's trying his best to stay away from due to his curse, Luke has every intention of ignoring the request. Fate has another plan for the pair though and Luke finds himself helping Rio before the night is out. Now on the hunt for the kidnapped girl while losing the battle to ignore his attraction to Rio, Luke discovers an even bigger problem. The closer she gets to her twenty-fifth birthday, it seems the more people are becoming interested in Rio. If Luke and Rio can't figure out why soon, Luke may lose Rio forever.
Alyssa Day, best known for her best selling Warriors of Poseidon series, kicks off a brand new series with THE CURSED. Day gives us a spectacular first book in the League of the Black Swan series, introducing us to a colorful cast of characters lead by Luke and Rio. Luke and Rio are the type of characters you can't help but like. He's trying to keep his curse contained and wants to be a loner. She goes out and makes friends with criminal trolls. These two going at it is entertainment enough. I love the parts where Luke blows things up. Read THE CURSED to understand that reference. It's a riot! Add the delightful cast of side characters and you've got a start to an amazing series with lots of possibilities. Day easily pulls you into the dimensional world of Bordertown and all the supernatural beings that reside in it. With plenty of action, romance and wit, THE CURSED is the kind of roller coaster thrill ride you don't want ending.
SUMMARY
New York Times bestselling author of the Warriors of Poseidon series Alyssa Day returns with a thrilling new series of paranormal romance and a heated battle between good and evil fought to the death on the streets of New York…
Bordertown private investigator Luke Oliver's beat is the dimensional fold in Manhattan between the human and supernatural realms. But now a secret from his past—the League of the Black Swan—has surfaced. Because Luke isn't any ordinary P.I. He's the Dark Wizard of Bordertown, and he never backs down from a fight.
But this time the fight threatens his life and his heart. Rio Jones, the only woman he loved, needs his help against a deadly menace. Luke pushed her away once before, so she'd never fall prey to the curse that threatens to destroy him. He swore he'd never let her go again.
Luke and Rio, with the help of the newly reformed League, must keep evil forces from taking over Bordertown—all the while battling a passion on the razor's edge between danger and desire. And going to take everything they have just to stay alive.
---
What do you think about this review?
Comments
No comments posted.

Registered users may leave comments.
Log in or register now!