"A little bit of a different entry to a good series..."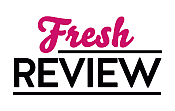 Reviewed by Rachel Williams
Posted June 2, 2013

Pararescueman Jose "Cuervo" James has been a staple in the last few books of the Elite Force series. He's known to be a bit standoffish, commitment-phobic, and is a recovering alcoholic. Stella Carson is an agent with Interpol, and her specialty is as a code-breaker. She joined Interpol to find out what really happened to her mother, a supposed Peace Corp worker who died mysteriously in Africa 14 years previously, leaving Stella motherless at a young age.
As the story begins, Jose and Stella have been broken up for a month after an intense six month affair that ended when Jose couldn't make a more permanent commitment to Stella. Their relationship is described with the judicious use of flashbacks to happier times. Stella has been undercover posing as a student, and has been captured along with the real students by terrorists. Jose is brought in with the CIA to aid with the rescue, and to provide medical assistance to the team. Afterwards, they learn there is a plot to be carried out against the Vice President of the United States wife, who is coming to Mogadishu on a peace mission. The rest of the story is the race to find out and stop the terrorists from carrying their plans.
There are a few small issues with the story; mainly some of the plot holes and the pacing. Also, there seems to be an inordinate amount of undercover CIA and Interpol agents, often in the same places; and who didn't know about the other also being there. There is the issue of a former CIA agent who had her cover blown many years before and had to disappear; yet the CIA has the manpower and funds to keep her under direct surveillance all these years. Why is it necessary to go to that expense and use that much manpower to watch a retired agent? There is also an inordinate number of CIA and Interpol agents who were owned by the villains. There seems to be more bad guy agents than there are good guys. These things left the agents looking inept and making the story a bit cartoonish and unrealistic. The reluctance of Jose to commit to Stella is drawn out for a little too long and gets a bit old.
Small complaints aside, FREE FALL is very good story; and a solid romantic suspense read. Recommended for regular readers of the series, and I will be continuing the series. FREE FALL can be read as a standalone; as there are no outstanding plots threads from previous stories.
Reviewed by - Naysa Gallups
SUMMARY
Pararescueman Jose "Cuervo" James can't imagine committing to anything other than his job. But when he parachutes deep into East Africa to rescue wounded Interpol agent Sarah Carson—a woman from his past—he finds himself ensnared in more ways than he can count. Racing through the jungle to stop separatists from attacking the U.S. embassy, Jose and Sarah must call upon their training to survive. Could this be their second chance at passion...or will the rebels end their future before it begins?
---
What do you think about this review?
Comments
No comments posted.

Registered users may leave comments.
Log in or register now!