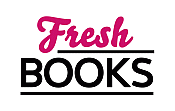 Your August adventures in reading
"Take a walk on the wild side and open yourself up to new and thrilling sexual delights."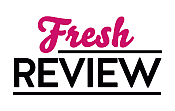 Reviewed by Lynn Cunningham
Posted June 1, 2013

Voracious is defined as "craving or consuming large quantities of food" as in a voracious appetite. However, it doesn't have to be food that you're craving large quantities of. Consider the synonyms of this word: ravenous and insatiable, and you should get an excellent idea of how this word applies to the stories found here.
In the book VORACIOUS, you'll find that there's a variety of sexual acts that you can want to the point of being ravenous and never being able to get enough. In this latest collection of erotic short stories edited by Violet Blue, you're going to meet many women who just can't get enough of the kind of sex that they crave. These stories deal with sexual appetites ranging from just plain horny to full blown fetishes. It all depends on what you're looking for, but suffice it to say that there's a little something for everyone contained within these pages.
Consider the overweight woman who discovers through the art of belly dancing that she's not fat. Instead, she's beautiful and seductive and has the last laugh on those who would view her as anything less. Did you know that household appliances can hold the key to sexual fulfillment? If not, prepare to be amazed at what you'll learn about this very subject. Have you ever been curious about what it means to be someone's slave? The answers are here. You'll also find a few stories that will teach you all about some of those over the top fetishes that you may have been too embarrassed to ask about. Once you read this book, you won't have to worry about asking.
The collection of erotic stories found in VORACIOUS will have you questioning everything you thought you knew about sexual pleasure. Actually, this book needs to be sold with a pair of fireproof gloves because the heat coming off of these pages is enough to singe your bare hands. It's not a book that you can adequately describe. VORACIOUS must be experienced and not simply talked about.
Nothing is held back here. It's as if you've picked up someone's diary and peeked into the entries to read the dirty little secrets found there. VORACIOUS is a book to be read either alone or aloud to your partner. Some of these stories make for amazing foreplay.
However you decide to enjoy this book, you'll definitely want to keep it in your special toy box or your nightstand drawer so that it will be easily and quickly accessible to you. All in all, VORACIOUS is offered for your reading pleasure and it definitely delivers.
SUMMARY
Instant Gratification
If you're a voracious reader, Violet Blue has just the book for you. This delicously naughty anthology opens a candy box of pleasures filled with unexpected trysts and twists that are bound to give you a few ideas for the bedroom and beyond. Jordana Winters follows a fascination many of us have for tattooed boys to a glorious conclusion in "Inked." Susie Hara's refined woman in "Puffy Lips" indulges her primitive urge to take what she wants from a sexy stranger in a dark alley. In "Rhythm Like a Heartbeat," Sophie Mouette turns dancing into a sexual art form with surprising and highly gratifying results. These edgy erotic treats showcase the most daring, best-written erotica available. In editor Violet Blue's own words, "The stories here provoked me. They took me over...I promise Voracious will leave you wanting more."
Excerpt
"I want you to hold me down and fuck me hard. Don't treat me like myself, or like a woman at all—treat me like an animal," I told him, the last such pronouncement I would make. Aidan was the kind of guy who always made me feel depraved, and he had a special knack for making my pussy tighten so fiercely I worried that it would stay that way permanently, the way parents warn their kids their eyebrows will stay furrowed if they keep on frowning. I'd been lusting after him for almost a year, but had finally broken through my own fear and told him what I wanted from him, only to find he felt the same way. I'd never asked anyone anything of the sort—a little spanking, a few minutes of bondage, a few dirty words thrown my way, but that was about it. This was different. This was real, raw. That's how much I wanted him. At first, I wasn't sure if he got what I was saying—I didn't want him to hold back, at all. I could tell that he had been holding back, just enough to make me long for more, to make me feel slightly put off, as if he thought I was too fragile to take what he could really give me.
Maybe it's because, outside the bedroom, I'm his boss at our small town's indie record store. I'm the girl all the wannabe guitar players drool over—five–nine, long jet–black hair often tinged with green or red, eyebrow ring, purple lipstick, powder–pale face. My clothes, some mixture of black, tight, and sexy, usually paired with imaginative stockings and com– bat boots, never fail to make at least one set of eyes turn at the store. But Aidan, unlike most of the guys who passed my way, caught my gaze immediately. He was smart, not just some snot–nosed punk looking to steal CDs when they thought I wasn't looking. Aidan could talk as easily about Dorothy Parker or Bukowski as he could the Buzzcocks or Braid or even the Beatles. He didn't lord his intelligence over anyone there, either, it just came out if you provoked him enough and stayed hidden, like a turtle under its shell, if you didn't. He was more clean–cut than the other guys, so you had to peer a little more closely to see his edge, to catch a sneer or raised brow, to see the smirks that were gone almost before they'd even formed. He had plenty of scars and dreams and fantasies, but they were wrapped up so tight I didn't know if he'd be able to let go, even though it was clear from his rock–hard cock and the look on his face, eyes half–lidded and wet mouth slack, that he wanted me.
I was sick and tired of lying back and letting some guy rock his cock inside me as if we were on a seesaw, gliding gently upward, pausing, then zooming downward at the most predictable pace imaginable. Even at twenty–five, I knew that sex should take you out of the everyday, should make you as wild and ferocious as a rabid dog—in heat. The guys before Aidan had been cute enough, but they just couldn't give me what I most craved, what I dreamed about, squirming against my slithering fingers as the walls of my bedroom shook with the latest single the store had sent our way.
---
What do you think about this review?
Comments
No comments posted.

Registered users may leave comments.
Log in or register now!