"Covington shows readers just how thrilling falling in love can be!"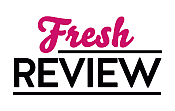 Reviewed by Annie Tegelan
Posted May 28, 2013

It would seem that I am missing out on an amazing series! HIS SOUTHERN TEMPTATION is book two in The Boys Are Back in Town series by Robin Covington and as my first book by this author, I was surprised but happy to find such a well- written contemporary romance that takes sizzling sexual tension to new heights!
Lucky Landon is a former Black Ops assassin and he has returned to his small home town to deal with some family business. He hopes to buy his parent's farm to settle their monetary problems and give himself a new life where his dark past can't follows him.
When he returns, he is held at gunpoint by Taylor Elliot, the feisty, sexy younger sister of Lucky's best friend, Teague. Taylor and Lucky have had relations before but have kept this a secret from Taylor's older brother. However, Taylor is staying at Elliot House for three weeks and wishes to have some fun with Lucky while she is there. Covington shows readers (and her characters!) just how thrilling falling in love can be!
After reading this book, I immediately went to grab the first book in the series. I simply adore the premise of this series. Four lifelong friends who were raised in Elliot, VA but left the moment they graduated from high school. As they return one by one, they each go on their own personal journey and find love. Some fall harder than others, but the result is always a great, fun read.
You can be sure that I will be reading more of Robin Covington's books! I am anxious to see what she has in store for Teague and Beck! For a sizzling hot read with a smooth-talking bad boy, be sure to try HIS SOUTHERN TEMPTATION!
SUMMARY
As a Black Ops assassin, 'ÄúLucky'ÄĚ Landon has had more than his fair share of close calls. Now he'Äôs turned in his sniper rifle for the simple life of his small hometown. So the last thing he ever expected was to end up at gunpoint. Or that the woman holding the gun would be his best friend'Äôs little sister and Lucky'Äôs on-again/off-again lover.
Taylor Elliott is Trouble, and she likes it that way. And seeing Lucky again? Well, he's been her dirty little secret for the past few years and everyone knows that secrets in a small town are almost impossible to keep. But Taylor has bigger problems on her plate. Like the local mob boss who wants her dead.
And right now the only thing standing between Trouble and disaster is a hottie named Lucky...
---
What do you think about this review?
Comments
1 comment posted.
Re: Covington shows readers just how thrilling falling in love can be!

Thank you Annie! I am so glad you enjoyed it. Robin
(Robin Covington 7:49pm May 28, 2013)
Registered users may leave comments.
Log in or register now!