"Is there a serial killer at work on the quiet Longboat Key?"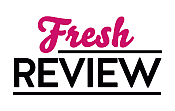 Reviewed by Jennifer Barnhart
Posted May 27, 2013

Matt Royal, retired attorney, loves life on the quiet Longboat Key in Florida, but that tranquility is broken when a serial killer returns from a twelve year hiatus. Two women are murdered in the exact same manner, and Matt's friend Detective Jennifer Diane (J.D.) Duncan appears to be the next target. Throw in Guatemalan gangbangers, Mexican drug cartels, and international security and Matt and his pals have their hands full just trying to stay alive.
FATAL DECREE by H.Terrell Griffin is the seventh book in the Matt Royal series and it's the first I've read. There are character dynamics in place that have been built slowly over the books but since I jumped right into the newest one, I felt a little lost at times. This is a very close- knit world. Not only in how the characters interact with each other but in how the setting defines their character. There is an interconnected to this world that echoes the theme of family ties and how it can shape a person.
Matt's friendship with Jock is one of the bright parts of this story and it's really nice to read a mystery in which the men aren't squabbling over who's the Alpha in the pack. These men are true friends who have each other's back always. It's refreshing to see the trust and respect without the one-upmanship.
On the other hand, the romantic elements in FATAL DECREE didn't ring true for me. Matt believes himself to be falling for J.D. and she for him, but Matt's very passive about this fragile romance. The romance is not the main plot, but it would have been nice to see Matt push himself into some sort of action that would result in a more climactic moment between J.D. and him. I don't want to spoil the ending so that's all I'm going to say on that.
The biggest obstacle for me is the authorial intrusive moments and there are a few. You know those moments I'm talking about, when characters who have no business being in a scene show up just so they can be part of the story later. An example of this would be the introduction of David Parrish, United States Attorney for the Middle District of Florida. David is so busy with administrative tasks that he has no time to try cases in court, but he has three hours to kill by driving to Longboat Key for lunch so he can tell Matt he read about the murders in the paper and he can't help him because he's been out of the loop too long. Characters drop in and out of the story with a seeming randomness because of the connections that H. Terrell Griffin is trying build between the seemingly different world and characters.
FATAL DECREE captures the essence of Longboat Key and how place can define a person, but the story could have used a more specific focus in how it developed connections between characters and their world.
SUMMARY
When a serial killer shows up on Longboat Key, Florida after a twelve year absence, Matt Royal is stymied. The first woman killed on Longboat Key has ties to a secretive government agency for which Matt's best friend Jock Algren works. Was this a coincidence or was she a targeted kill?
Matt's friend, Longboat Key detective Jennifer Diane (J.D.) Duncan investigates the murders but also seems to be a target of the killer. Why? And where has the killer been for the past twelve years? And why has he come to Longboat Key when his earlier kills were all in Miami?
The mystery deepens when Guatemalan gang-bangers try to kill Matt and J.D. and suspicions grow that Mexican drug cartels are somehow involved. The director of Jock's agency orders him to do whatever is necessary to find the killer because of the death of the woman with connections to the agency.
Will Jock simply take out the murderer or allow J.D. and the law to arrest, try and convict the bad guys? Matt's life is further complicated by J.D.'s growing dissatisfaction with island living and her thoughts of returning to Miami.
---
What do you think about this review?
Comments
No comments posted.

Registered users may leave comments.
Log in or register now!