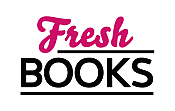 October ushers in great books with holiday themes!
"When the vampire met the demoness"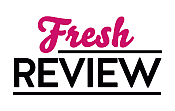 Reviewed by Clare O'Beara
Posted April 21, 2013

Part of the Mark of the Vampire series, this instalment is best suited to those who already follow the books. Hellen is a demon girl who is promised in marriage to Cruen, a vampire she has not met. A mutant vampire, Erion, kidnaps her to try to gain revenge on Cruen for previous events. Only a small number of vampires are capable of breeding and if power-hungry Cruen produces a child with a demoness that child should have special abilities.
ETERNAL DEMON focuses on Erion, a wronged vampire man who can travel in swift flashes, control dogs and to Hellen's bewilderment, can see portals to the Underworld that only demons know exist. The demoness has her own abilities but Erion still manages to chain her up in a cellar under his house. The restraints came with the house, we're told. Both Erion and Cruen view the female as a bargaining chip; they don't credit her with having her own identity.
Laura Wright is clearly absorbed in the worlds of her creation and this makes it difficult to read ETERNAL DEMON as a standalone - many references, characters, varieties of preternatural creatures and locations. On the other hand, if you enjoy this adult semi-horror story it could well make you keen to search out the earlier books in the series. I am sure her fans will appreciate this instalment and look for more.
SUMMARY
When Erion's son is kidnapped by the evil vampire Cruen, Erion vows to stop at nothing to find his hideaway—including intercepting the traveling party of Cruen's beautiful bride-to-be. But instead of a vulnerable caravan, Erion is met by a feral band of female demons that includes Hellen, the bride—a creature of dark magic and darker passion. Though the safety of his son is foremost, Erion can't deny his unexpected connection to Hellen—inflaming a manic desire as primal as it is irresistible. As their bond intensifies, they move toward an inevitable and terrifying battle. With time running out, Erion realizes he must not only find and rescue his son but protect Hellen from Cruen and the underworld forces waiting to destroy her for her betrayal.
---
What do you think about this review?
Comments
No comments posted.

Registered users may leave comments.
Log in or register now!