"Fast-paced, captivating suspense with plenty of romantic encounters."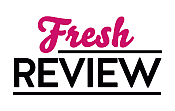 Reviewed by Viki Ferrell
Posted April 17, 2013

Romance Suspense | Romance Series
Nick Prescott is in Mala, Cortega, looking for the man responsible for his special-ops unit being taken out in Corazon by the Meridian virus, biological warfare seemingly developed by the United States. Not only is he hunting the man who can lead him to the higher-ups responsible, but Nick is also being hunted himself by these same people, wanting to keep him quiet.
Rebecca Prescott is in Mala covering the resent political election and the resulting upheaval regarding the injustice to the people. She's a renowned foreign news correspondent and easily recognized world-wide. Nick comes to her rescue when she is knocked down and being trampled in a protest riot. Rebecca quickly recognizes Nick, but not as Nick Prescott. She knows him as Nick Barrett, son of the Secretary of the US Department of Defense.
When Rebecca questions Nick about his identity, he tells her to let it go. She's not so easily persuaded. She makes a few phone calls and her world is shattered. Both her cameraman and van driver are killed before her eyes while reporting live on-air. Then her boss is found dead of an apparent heart attack. With mercenary hit men after them, Rebecca and Nick are running for their lives, searching for answers regarding our government's involvement in the Meridian virus. When Nick and Rebecca catch up with the man Nick has been hunting for information, Paul Waverly points his finger at the DoD and Kirk Barrett. Can Nick's dad be involved? Would the man knowingly try to kill his own son, along with Nick's entire special-ops unit?
SPECIAL-OPS EXCLUSIVE is an intriguing, fast-paced novel that moves quickly from Cortega to Costa Rica and back to Washington, D.C., in search of the truth about this biological warfare and who is behind it. This is Elle Kennedy's third and last installment of her Hunted miniseries. The book can stand alone, but the two preceding stories are just as suspenseful and captivating. The characters are strong, smart and intense, and the plot moves steadily along, keeping you engaged. Oh yes, there is some very spicy romance woven in between the escape escapades and black-ops encounters. Don't miss it!
SUMMARY
A wanted man meets his match
In the midst of revolution, about to be trampled by a rioting mob, star journalist Rebecca Parker won't give up on a story—even when a sexy military man literally sweeps her off her feet to safety. Nick Prescott is a hot number, hot copy and a bad liar. Who is he? Who needs him dead? How is he tied to a sinister government plot? By teaming up with Nick to uncover the truth, the red-haired spitfire puts her own life in danger. Ignoring his warnings to walk away, Rebecca proves she does what she wants…but does she get the love that she needs?
---
What do you think about this review?
Comments
No comments posted.

Registered users may leave comments.
Log in or register now!