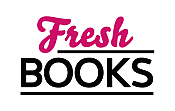 Pick up great June books for summer reading
"Can you ever trust someone to love you enough?"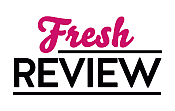 Reviewed by Viki Ferrell
Posted April 14, 2013

Five years ago, Melody Zachary came to Sagebrush, Texas, after her nephew was murdered and her sister supposedly committed suicide. Melody is determined to find her nephew's killer, do she joins the Sagebrush PD as a cold case detective. Melody also founds a local youth center trying to keep youths off the streets and out of trouble. When Melody's office is broken into, her apartment trashed and her life threatened, Parker Adams and his K-9 partner Sherlock are on the scene to help find the culprit. Believing a local crime syndicate is behind these incidents, Sherlock, a drug-sniffing dog, is brought to the youth center to search for illegal drugs.
Parker has seen Melody around the police station, but never actually met her. He's immediately drawn to her, which is not good, since he's not interested in a relationship. Melody feels a connection to Parker too, but suppresses those thoughts since all the men in her life have let her down. Will Melody and Parker be able to track down the perpetrator? And can they work together while keeping things on a professional level?
SCENT OF DANGER is the next to last book in Harlequin's Love Inspired Suspense series. Each book in the series has a different author, but Terri Reed has incorporated people and events from previous stories to help the reader follow the entire series line. Her main characters are strong but endearing, and the supporting characters carry the plot along very well. Both Melody and Parker have trust issues and try to resolve those as their characters become better acquainted. The harder they try to convince themselves that a relationship is not in the future for them, the more they fantasize about being with each other. Can you ever trust someone to love you enough? Melody and Parker draw on their faith to help them overcome their past. This is a delightful inspirational story about having enough trust and relying on God to see you through the hard times. SCENT OF DANGER stands alone as a great read, but the series tells the whole story. If this is your genre, you will definitely enjoy SCENT OF DANGER.
SUMMARY
Risking it all Detective Melody Zachary is determined to find who killed her nephew in a drug-related murder. She's launched her teen center in his memory, to keep kids off the streets. And she'll prove to narcotics officer Parker Adams and his K-9 drug-sniffing partner, Sherlock, it's not a haven for dealers. As they risk their lives to save others, Melody discovers that Parker and she share the same deep commitment to making a difference. Will circumstances allow them to take the biggest risk yet on love?
---
What do you think about this review?
Comments
No comments posted.

Registered users may leave comments.
Log in or register now!