"And Then She Fell mesmerizes with it's romantic angst and unexpected love"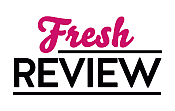 Reviewed by Elizabeth Crowley
Posted April 10, 2013

Henrietta Cynster was known to society as the matchbreaker. Known for her meticulous ways of determining whether a man was proposing out of love or money, Henrietta was considered indispensable to those looking for a true love match. But when Henrietta helps a friend uncover the real reason behind a marriage proposal, her matchbreaking skills lead to heartache. Unable to recover from a stinging conscious of destroying a man's reputation without knowing all the facts, Henrietta vows to do the unthinkable, she must help him find a bride.
Being dubbed a scoundrel by Henrietta Cynster was the ultimate deal breaker when it came to romancing the most sought after ladies in London. But when Henrietta decides to help James Glossup find a bride in time to save his family fortune from disaster, James suddenly becomes society's newest sensation, especially when he saves Henrietta from a horrible accident. When potential brides are lining up for a chance with James, Henrietta can't help but feel none are more worthy than herself. James is thrilled to see his chance at marriage hasn't been lost after all, but when he gets the ultimate proposal, he can't stop wondering what it would be like if Henrietta was destined to be his wife.
Stephanie Laurens surprises readers with this irresistible regency romance. Watching Henrietta and James discover the beautiful future each dreams of can only be found with each other is only half the story. Laurens captures her readers with a shocking mystery, which will keep readers hooked. Beautifully-written to satisfy even the harshest regency romance critic, AND THEN SHE FELL mesmerizes with it's romantic angst and unexpected love.
SUMMARY
The only thing more troublesome than a Cynster man...is a Cynster lady who belives love is not her destiny. Famously known in London society as "The Matchbreaker," Henrietta Cynster's uncanny skill lies in preventing ill-fated nuptials - not in falling victim to Cupid's spell.
But then she distrupts one match too many and feels honor- bound to assist dashing James Glossup in finding a suitable bride for a marriage of convenience.
A task infernally complicated by the undeniable, unquenchable attraction that flares between James and Henrietta, who continues to believe she will never fall...
---
What do you think about this review?
Comments
No comments posted.

Registered users may leave comments.
Log in or register now!