"The fifth book in the Blood Singer series continues the thrill ride."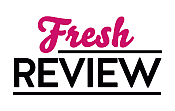 Reviewed by Annetta Sweetko
Posted March 30, 2013

Celia Graves is back and the troubles keep going as she fights for her cousin's happiness in THE ELDRITCH CONSPIRACY. This part Siren, part vampire, part human has been asked to protect her cousin, Princess Adriana. There have been a couple of attempts on the Princess' life by those who want to stop the wedding between her and King Dahlmer of Rusland. They believe that she has bewitched him with her Siren's song and there are those who will stop at nothing to remove the threat from their king's life.
As if things in her life weren't bad enough, Celia is not only a member of the wedding party but she is also her cousin's bodyguard. Then her aunt, the queen, is injured in an attempt on Adriana forcing changes to the plans as the bride-to-be has to return to Serenity to keep an eye on the throne until her mother is better. So that leaves bridesmaid dresses, terrorists, a missing person, demons, her boyfriends ex-girlfriend who wants him back and a business not doing so well in Celia's hands. She's refuses to ask what next, because she's afraid of the answer.
THE ELDRITCH CONSPIRACY is fast paced, filled with action and a lot of familial drama that most readers can commiserate with. Celia continues to kick butt, while still fighting to figure out who and what she is in this complex storyline. This is the fifth of the Blood Singer series and continues the thrill ride that Celia's life has become. I hope to see more by this duo of writers because there are a number of questions that I would like to see answered. Keep up the fantastic writing!
SUMMARY
Celia Graves was once an ordinary human, but those days are long gone. Now she strives to maintain her sanity and her soul while juggling both vampire abilities and the powers of a Siren.
Not every bride needs a bridesmaid who can double as a bodyguard. But Celia's cousin Adriana is no ordinary bride: she's a Siren princess, and she's marrying the king of a small but politically important European country. She's getting death threats from fanatics who want to see the whole Siren race wiped out—including Celia herself, who is half Siren.
Luckily, Celia is on duty when a trip to a bridal salon is interrupted by an assassination attempt, so everyone survives. When Adriana returns to the Siren homeland to try to prevent a coup, Celia is free to hunt for the terrorists and the vile mage who is helping them (while keeping her eyes open for the perfect maid-of-honor dress).
Assuming the bride and groom both live to see their wedding day, this will be one royal wedding no one will ever forget.
---
What do you think about this review?
Comments
No comments posted.

Registered users may leave comments.
Log in or register now!